DURING THE COVID-19 PANDEMIC, TRUCKERS ARE THE BACKBONE OF AMERICA
There can't be a conversation about 2020 without mentioning COVID-19. It was, unfortunately, the year of the pandemic. But it is in the toughest times when truckers show that they truly are the backbone of America.
---
Truckers are our lifeline, and they proved it again by resiliently pivoting into crisis mode and delivering our goods during a national emergency.
We honored truckers with a video saluting the men and women that proudly hit the roads even as much of the country sheltered in place.
All of us at Apex also did an about-face. We adapted to working from home without ever missing a beat for our clients. We made customer service our top priority every day. We are happy that so many of our clients also adjusted to the new normal and forged ahead.
One client, Tennessee-based Journey Freight Logistics never shut the doors even after losing several owner-operators. Journey's Jennie McCutcheon kept her head held high through these trying months.
---
APEX'S blynk™ HELPS KEEP CASH FLOWING AND RIGS MOVING
With blynk™, our new digital payment system introduced in 2020, we can now provide our clients with funds within minutes after their freight bills are purchased. Trucking companies always need to get paid fast to keep the cash flowing and the rigs moving.
Apex factoring with blynk™ is even quicker than QuickPay, no doubt about that. That's why we are happy that our clients are using blynk™ to help them better manage their cash flow and help their trucking companies grow.
---
STAYING COMPLIANT THROUGH TWO MAJOR INDUSTRY CHANGES
Steady cash flow is an important part of running a successful trucking company. So is staying compliant with industry rules and regulations. In 2020, two major changes from the Federal Motor Carrier Safety Administration (FMCSA) affected all trucking companies as well as independent owner-operators. The first was the Hours of Service (HOS) rules, which underwent a mini-haul in late September.
We kept our clients and all truckers up-to-date, even offering tips on how to prepare for those new HOS rules.
Then there's the FMCSA's CDL Drug and Alcohol Clearinghouse, the secure online database that stores information for employers, the FMCSA, State Driver Licensing Agencies (SDLAs), and state law enforcement personnel on drug and alcohol violations by commercial driver's license (CDL) and commercial learner's permit (CLP) holders. The deadline for all carriers and owner-operators to register and run their first query in the Clearinghouse is fast approaching on January 5, 2021.
---
---
At Apex, we know that it's hard work to keep up with the various industry rules and regulations, so this year we also created a video to help explain the Clearinghouse.
---
APEX REVS UP ITS RACING ENGINE
Our clients weren't the only ones to hit the road this year. Apex Capital revved up its racing engine with two cars, a pair of Porsches 991 GT3, that ran in the IMSA Porsche GT3 Cup Challenge through the latter half of 2020. The race scheduled including competitions in Ohio, Georgia, and Florida. Look for more Apex racing in 2021.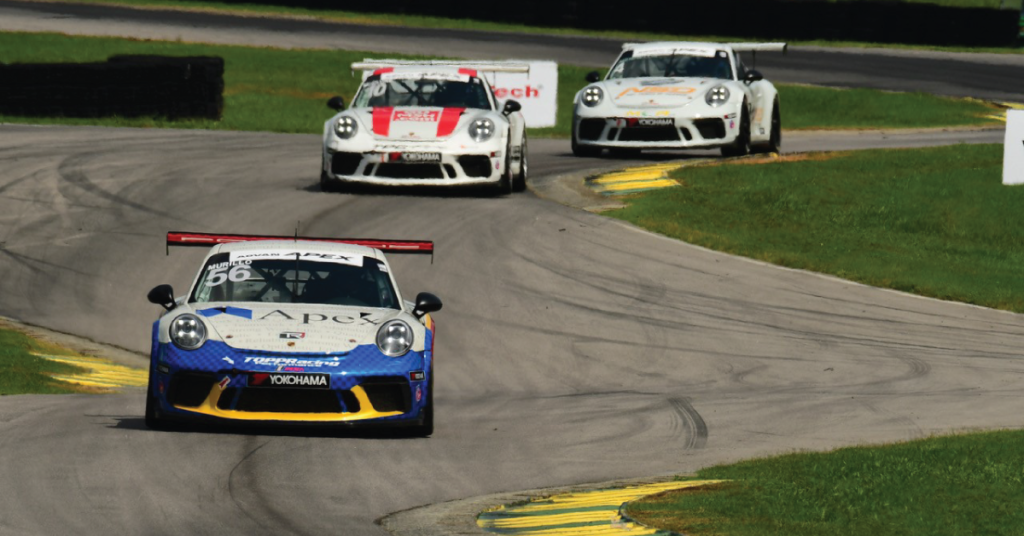 ---