The Cost to Start a Trucking Company
How Much Does it Cost to Start a Trucking Company?
We wish there was a simple answer. But the truth is that the cost of starting a trucking company varies business-to-business and state-to-state. The cost to start a trucking business also fluctuates based on the type of company you want to start, including the freight or cargo you plan to haul, the operation you want to run, insurance coverage, and more. New trucking company owners can invest somewhere between $10,000 and $20,000 to start a small trucking company with one or two trucks. Now, let's break that down to see where the money goes.
Startup & Registration Costs for New Trucking Companies
The Apex Startup Program doesn't just offer a few packages at set pricing. Instead, we customize our service plans based off of your needs. Our administrative fee depends on the scope of services you need and what state you are starting in. For a full-service setup, Apex Startup Clients typically pay between $1,000 – $1,600 – that includes both filing fees and our administrative fee.
Our Current Filing Options:
Entity Formation Document (LLC) – Secretary of State
SS4 for Employer Identification Number (EIN) – Internal Revenue Service (IRS)
USDOT & MC Numbers – Federal Motor Carrier Safety Administration (FMCSA)
Intrastate Authority* (ex: TXDOT Number)
BOC-3 for Designation of Process Agents
Unified Carrier Registration (UCR)
IFTA Registration*
KYU Registration
NYHUT Registration
NM ID Registration
Form 2290 for Heavy Highway Vehicle Use Tax (HVUT) – IRS
*Service offering availability may be dependent on state regulation.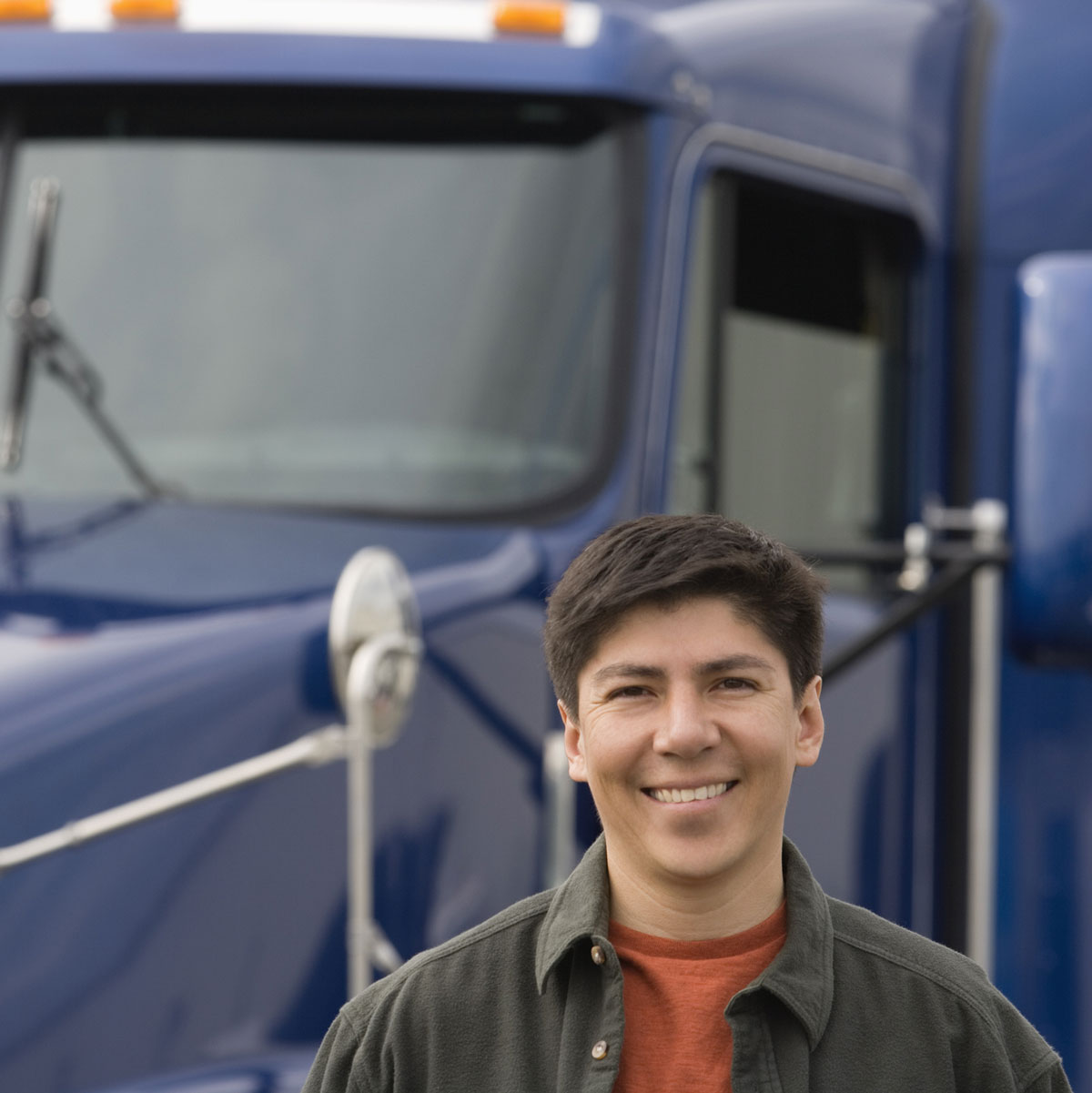 Other Startup Costs for Trucking Companies
You'll notice that we've only mentioned the costs of forming and registering your new trucking company. But, there are other trucking business expenses to consider. Examples include:
$2,000-$4,800: Insurance Down Payment (per truck)
$500-$3,000: IRP (apportioned plates per truck)
$100-$550: Heavy Vehicle Use Tax Obligations (per truck)
$500: Additional State Specific Tax Obligations (per truck)
Start Your Trucking Company with the Apex Startup Program
Ongoing Costs of Running a Trucking Company
You've started your trucking company and received your authority. You've received all the permits you need to operate, and your trucking company is ready to haul freight. Now you need to consider your operational costs. Understanding the different types of costs will help you anticipate expenses and set a budget for your company.
Fixed Costs
Fixed costs are expenses that consistently occur, such as monthly truck payments, monthly insurance payments, and bi-weekly payroll. Annually, you will need to pay permit or license renewals. These payments are generally the same every pay term so budgeting for these expenses is usually simple.
Variable Costs
Variable costs are expenses that vary when operating your trucking company. It includes costs of fuel, maintenance and repairs, meals, and lodging. After all, you can't make money in the trucking industry without spending some too! Variable costs are harder to anticipate when compared to fixed costs. After operating a few months, you should be able to estimate your variable costs.
Cost Per Mile (CPM)
Your Cost Per Mile is the cost of operating for every mile you drive. It's found by dividing your costs by the number of miles you drive. Mastering this calculation lets you know a minimum freight rate to accept when booking loads. As a frame of reference, the American Trucking Research Institute (ATRI) reported the average cost per mile in 2019 was $1.65.
Operating Ratio
Your operating ratio determines whether you're operating at a profit or loss. It's calculated by dividing your expenses by your revenues.
This is a lot of information… and it's not simple either!
That's why we're here to help every step of the way. Choosing the Apex Startup Program to help you start your trucking company allows you the time and resources to plan for other business issues, such as equipment, insurance, and creating a profitable business plan.
If you're worried about operational cash flow after starting your trucking company, we can help with that too! Factoring your freight bills is the best way to get cash fast so that you can anticipate and budget for fixed and variable costs.
Additional Resources to Start Your Trucking Company
Do you have more questions? Give us a call at 844-827-4520.
If you already have active authority you can learn more about "What to Expect in Your First Year of Trucking" download our free white paper and subscribe to our channel on YouTube.
Thank you!
One of our sales reps will be in touch with you shortly with more information.
Whoops!
We are having technical difficulties at this time.
Please contact us at 1-800-511-6022 to provide you with service.
By submitting your information to us, you authorize us to communicate with you electronically or otherwise, including by email and/or text messages. Your provider's message and data rates may apply.