We Can Help You Start A Trucking Company
DO YOU WANT TO BE YOUR OWN BOSS? START YOUR OWN TRUCKING BUSINESS!
Apex Capital has been in the trucking industry for over 25 years. One thing that's certain is that it's complicated for anyone to start a trucking company, even with just one truck. Between the licenses, applications, and countless other requirements needed, it can intimidate anyone looking to get into the trucking business. That's why we have the Apex Startup Program to help make starting a trucking company easier.
The Apex Startup Program helps you form your business entity like a limited liability company (LLC) and complete and file the registrations to get your motor carrier operating authority (MC Number and DOT Number). The program also provides helpful resources for a successful first year and so much more. We offer a full-service startup program tailored to your needs.
Start Now
Reasons for Starting a Trucking Business
Trucking is an essential component of the U.S. economy, as this service is both necessary and in high demand. Some reasons to consider starting your own trucking business include:

Ease of Starting
Small & Scaling Up
You can start your trucking company with only one truck and a few drivers. When you get a profit, you can use these funds to scale and expand your business to meet demand.

High Demand for
Trucking
There is always a need for handling and transporting materials. Your trucking company is critical for getting products from
one place to another.

Opportunity for
Competitive
Advantage
Set up your trucking business for innovation. Promote efficiency by using less fuel and improving logistics. These changes benefit your customers and set you up for success.

Monetary Gains
Efficient businesses have fewer operating costs and higher profits. Starting a trucking business allows you to earn more revenue than other jobs in the trucking industry. Since you can make a virtually unlimited amount of money as an owner, your profit depends on your company's success.
How Do You Form Your Trucking Business?
Starting your own trucking business takes many steps. Here is what you need to do to start a trucking company:
Write a business plan: A business plan is the blueprint of your company's strategy. It outlines your company's goals, services, marketing plan, financial projections (revenue and expenses), and other details.
Determine your business structure: Each business entity option differs in taxation methods, ownership structures, and liability protections. The details of each structure also vary by state. Decide which is best for you and fill out the necessary paperwork.
Obtain licenses and insurance: Licenses and insurance are necessary for your trucking company to operate legally. Consider a business license, public liability insurance, and physical damage insurance.
Get startup funding: Your startup money will help you get the things your new business needs. Use startup funds to buy a commercial truck, cover fleet maintenance, get your registration and documentation, and more. Small business term loans and equipment financing loans may be beneficial here.
Buy or lease a truck: Choose the right truck for your company based on its price, cab style, weight limit, and ability to handle distance driving.
When forming a trucking company, you may have a lot of questions. Should you operate as a sole proprietorship? Should you form an LLC or a corporation? How do you name a trucking company? We're here to help answer those questions. We'll even file the paperwork for you.
To help you understand all the requirements and get started, we wrote a guide, "How to Start Your Own Trucking Company."
How Do You Get Operating Authority?
Trucking authority is one of the first things you'll need to start your trucking company. Trucking authority is permission from the Federal Motor Carrier Safety Administration (FMCSA) to be paid to move freight. Once the FMCSA has granted you trucking authority, they'll assign you these numbers:
Motor Carrier (MC) number: The MC number allows you to move across state lines during paid freight transportation
Department of Transportation (DOT) number: The DOT number tracks your trucking business. It will document trucks, drivers, and safety ratings.
Getting operating authority requires completing applications and filing paperwork. Our team of transportation experts will file the DOT and MC Number application for you and guide you through the process.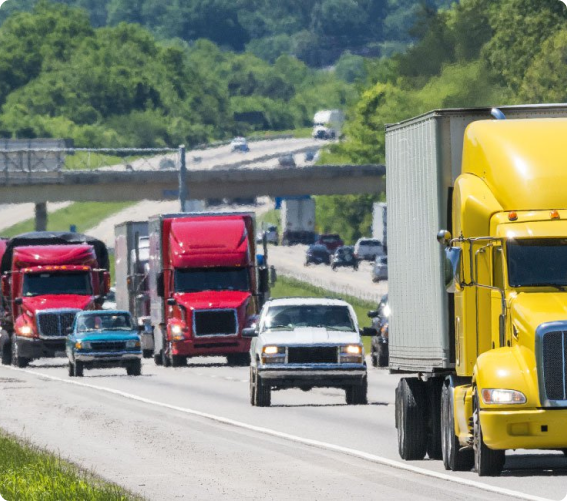 How Much Does it Cost to Start a Trucking Company?
There is a lot of misinformation out there regarding the costs of starting a trucking company. Some websites claim you can start a trucking company for as little as $300. Unfortunately, this is simply false.
The total costs of starting a trucking company are based on how you'll run your business, so it can vary widely. For example, the cost to form a business entity varies greatly between states. Startup costs are different for those hauling intrastate freight versus interstate freight. They even vary if you currently have equipment or insurance.
However, we can help guide you through the process and give you an idea of how much your costs will be to start your trucking company and the exact pricing of our services.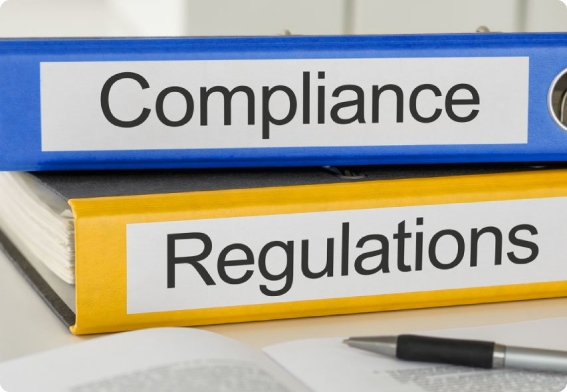 Ongoing Compliance & Additional
Resources
Filings and registrations continue after you initially start your trucking company. You will be responsible for renewing some filings annually or biennially. These filings include Unified Carrier Registration (UCR), BOC-3, Heavy Vehicle Use Tax (HVUT) Form 2290, LLC, and Motor Carrier Identification Report (MCS-150). We stay in touch with you after your truck hits the road, offering renewal filing reminders and services to help you stay compliant.
We're here with you at every step. We're able to provide information
to help you find trucking equipment, compliance programs, trucking insurance, and more.
Start Your Trucking Business with Apex
At Apex, we understand the many steps involved with starting a trucking company. Our Apex Startup Program provides people like you with assistance and resources on trucking company licensing, insurance, and more. You can count on us to help you get everything ready, so you can start being paid to haul freight in no time.
Ready to start your own trucking company? Fill out our interest form below to get started.