Get Your Trucking Authority
How to Start a Trucking Company
Getting operating authority is typically a big step in starting a trucking company, but it's just one piece of the puzzle! What's the first step to getting trucking authority and how do you do it? Don't fret, we'll address what trucking authority is, how and where you get it, the things you must have in place to get active operating authority, and how the Apex Startup Program can do it for you.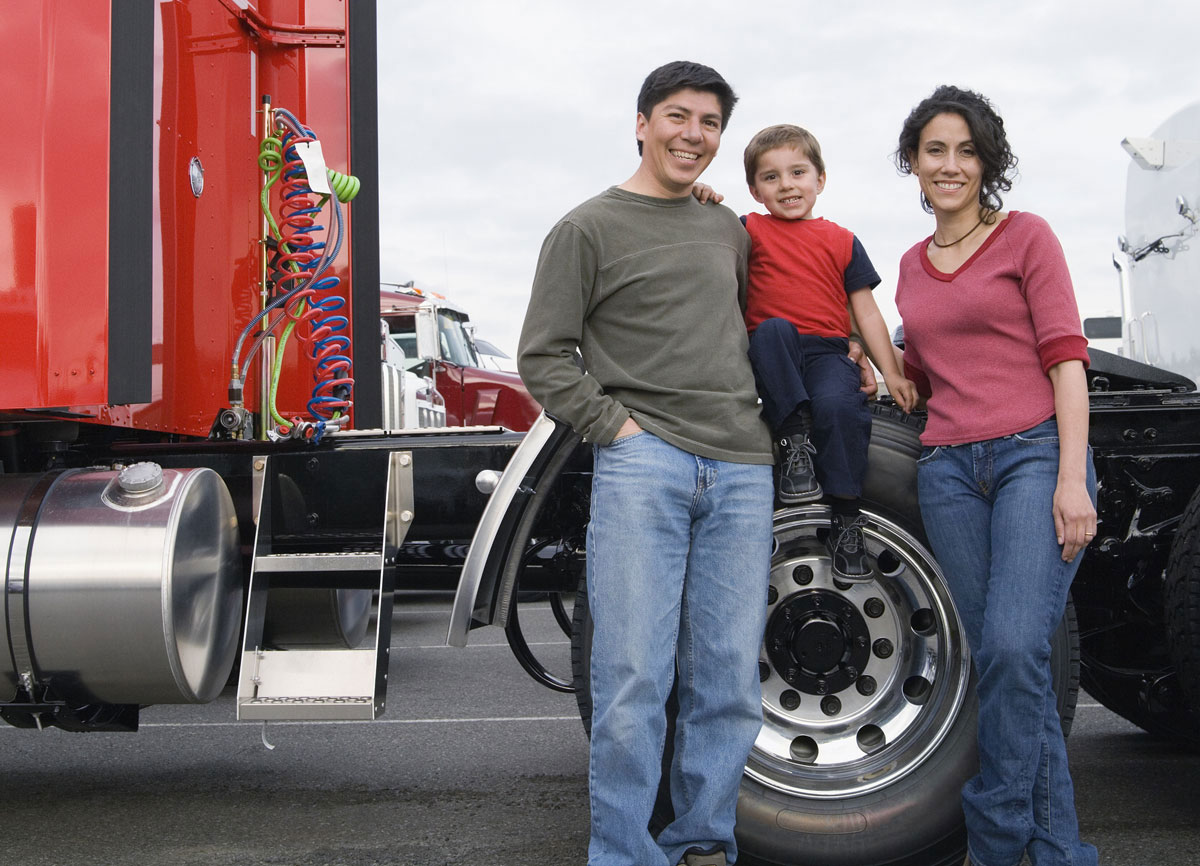 What is Operating Authority?
Like many words in the trucking industry, motor carrier operating authority is used interchangeably with many other terms like; trucking authority, MC authority, DOT authority, and MC Number. Most of the time, these terms reference the same thing.
Operating authority is required for most carriers who transport passengers or freight in interstate commerce. The Federal Motor Carrier Safety Administration (FMCSA) is the government agency that regulates the trucking industry and grants active operating authority by issuing Motor Carrier (MC) and USDOT Numbers. MC and USDOT Numbers serve as unique identifiers for your trucking company and helps the FMCSA conduct inspections, monitor your safety scores, maintain compliance reviews, and more.
Types of Operating Authority
Unfortunately, obtaining active operating authority isn't very simple. There are several different types of operating authority, and if you apply for the wrong one by mistake no refunds are given. It isn't easy to fix those mistakes. The three main types of operating authority are motor carrier authority, broker authority, and freight forwarder authority. Depending on your type of operation or the cargo you carry you might need to have multiple operating authorities.
How to Get Active Authority
The process of applying for authority is not straightforward and depends on whether you've applied before. Most applicants will register with the Unified Registration System (URS) online to obtain operating authority.
Insurance, Insurance, Insurance
What comes first, insurance or starting a trucking company? While it might not be the funniest joke, this question often comes up with the trucking companies we help. Why? Because the FMCSA will not grant active operating authority until it has received proof of insurance. Getting insurance coverage for your trucking company can be a challenge and confusing. But when you use the Apex Startup Program to help start your trucking company, we have the experience to point you in the right direction.
As you can see, getting operating authority on your own isn't always as easy as just submitting an application for an MC number. Our Apex Startup Program experts know exactly what needs to be done and can simplify the process for you!
Start Here to Get Your Operating Authority
Thank you!
One of our sales reps will be in touch with you shortly with more information.
Whoops!
We are having technical difficulties at this time.
Please contact us at 1-800-511-6022 to provide you with service.