How to Get Trucking Authority
Getting operating authority is typically a big step in starting a trucking company, but it's just one piece of the puzzle! What's the first step to getting trucking authority and how do you do it?
First, let's address what trucking authority is. Then, how to get operating authority, what's required to get an MC and DOT Number, and how the Apex Startup Program can do it for you.
Or call us at 844-827-4520 to get started!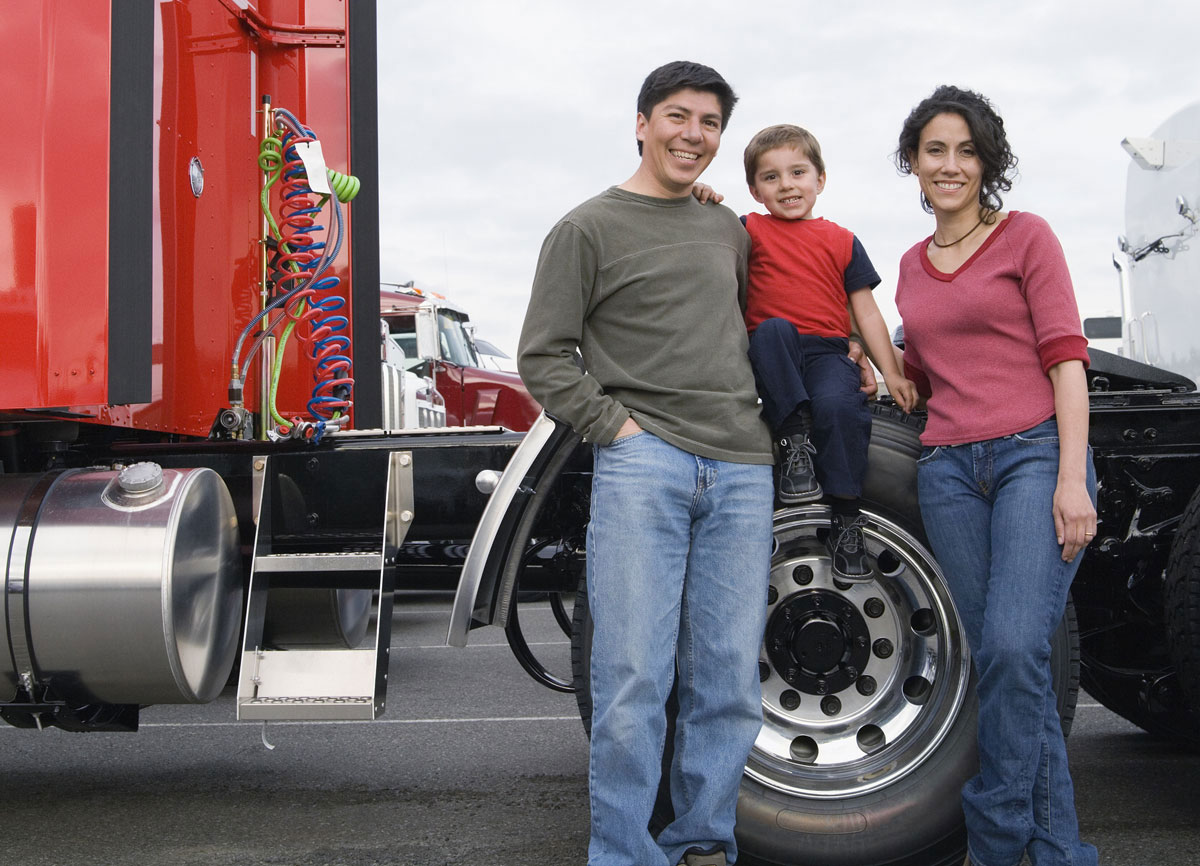 What is Trucking Authority?
Like many words in the trucking industry, motor carrier operating authority is used interchangeably with many other terms like; trucking authority, MC authority, DOT authority, MC Number, and USDOT Number. Most of the time, these terms are referring to the same thing.
So, what is operating authority?
Operating authority is required for most carriers who transport passengers or freight in interstate commerce. The Federal Motor Carrier Safety Administration (FMCSA) is the government agency that regulates the trucking industry and grants active operating authority by issuing Motor Carrier (MC) and USDOT Numbers. MC and USDOT Numbers serve as unique identifiers for your trucking company and help the FMCSA conduct inspections, monitor your safety scores, maintain compliance reviews, and more.
How to Get Operating Authority
Form Your Company

Before you start filing paperwork to get authority, you need to form your company, get your EIN number, and other business basics. Your new business requirements will vary based on your state and city.

Apply for Authority with the FMCSA

You'll use the Unified Registration System, which replaced several older forms, creating a single online registration system. The filing fee is $300 for each type of authority. It's a long process, and you need to make sure you have all the information you need to get started. Don't forget to verify if you need intrastate authority in your home state, too!

Get Insurance

Getting trucking insurance is often a big hurdle to get over for new trucking companies, so take your time to research this. Your authority will not be considered "active authority" without proof of insurance. Insurance rates can be very high. Fill out the applications in detail and talk to the insurance companies about your company and plans to find the best insurance rates possible.

Register for UCR

UCR is the Unified Carrier Registration system, this is to fund states to enforce motor carrier safety laws. Fees due under the UCR are based on fleet size and must be renewed annually.

Register for IRP

The International Registration Plan (IRP) is a registration reciprocity agreement among them United States, Washington D.C., and Canadian Provinces providing for payment of fees based on an interstate carrier's annual mileage in participating jurisdictions.

Register for IFTA

In relation to fuel purchases, interstate motor carriers are required to file IFTA (International Fuel Tax Agreement) taxes on a quarterly basis through the taxing authority the carrier's base state.

Heavy Vehicle Use Tax (HVUT)

If you own a vehicle with a gross weight of 55,000 pounds or more, you are required to file a Heavy Vehicle Use Tax return, or form 2290, with the IRS each year. In addition, there are four states that have additional weight distance taxes to haul within them. If you plan to haul regularly through Kentucky, New Mexico, New York, or Oregon, you'll want to complete those registrations as well.
Sounds like a lot of paperwork, right? We can help. The Apex Startup Program has helped thousands of carriers form their companies, get active authority, and start hauling freight. We don't offer a one-size-fits-all package, we'll customize a program that fits your needs depending on the filings and registrations you need. Plus, we have extra resources and helpful information for you to get started on the right foot (wheel?).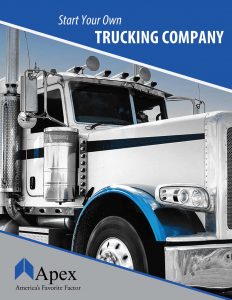 Free Download: Start Your Own Trucking Company
Download our free guide to help you understand all the requirements to getting your MC and DOT Numbers and starting your trucking company.
In it, we talk about the FMCSA, licenses, registrations, fees, taxes, business expenses, and more.
How Much Does It Cost to Get Your Own Authority?
The FMCSA charges $300 to file the paperwork and get your authority issued. This includes your MC and DOT Numbers. To reinstate authority, you're looking at $80, and if you need to change the name on your paperwork, that costs $14.
If you want active authority, you'll have to spend significantly more. We've put together some estimates for what it costs to start a trucking company including other filing and registration fees, insurance down payments, and taxes.
Types of Operating Authority
In the Unified Registration System, where you apply for your MC and DOT Numbers, there are several different types of operating authority you can choose. If you apply for the wrong one by mistake, no refunds are given. It isn't easy to fix those mistakes. The three main types of operating authority are motor carrier, broker, and freight forwarder. Depending on your type of operation or the cargo you carry you might need to have multiple operating authorities.
Most applicants will register with the Unified Registration System (URS) online to obtain operating authority. However, the process of applying for authority from the FMCSA is not straightforward and depends on whether you've applied before. That's just another reason why the Apex Startup Program is here to help you!
As you can see, getting trucking authority on your own isn't always as easy as just submitting an application to get an MC number or DOT Number. Our Apex Startup Program experts know exactly what needs to be done and can simplify the process for you!
Call us at 844-827-4520 to get started!
Let's Get Your Authority!
Thank you!
One of our sales reps will be in touch with you shortly with more information.
Whoops!
We are having technical difficulties at this time.
Please contact us at 1-800-511-6022 to provide you with service.
By submitting your information to us, you authorize us to communicate with you electronically or otherwise, including by email and/or text messages. Your provider's message and data rates may apply.