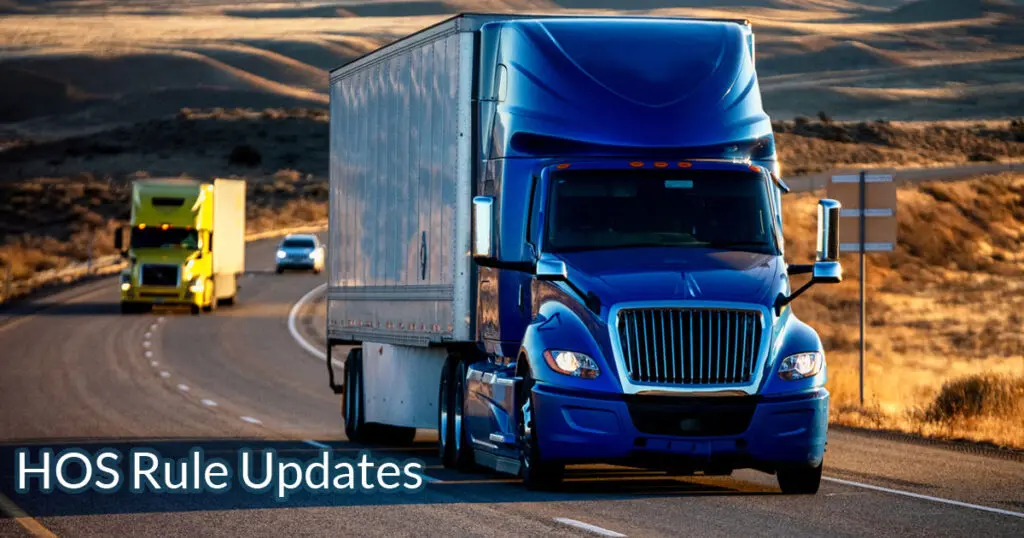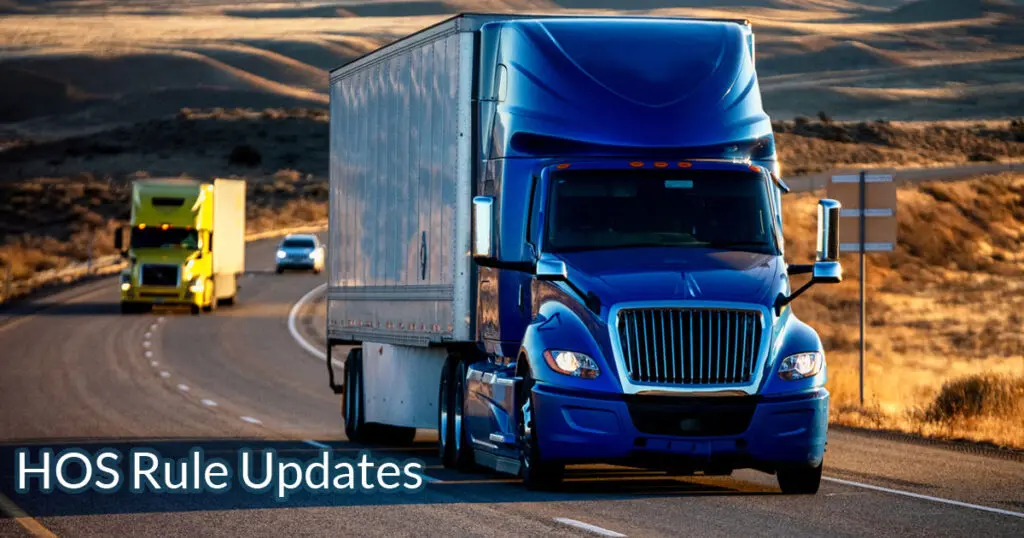 How to Prepare for Updated Hours of Service Rules
---
This has been a year of many changes – both big and small. Luckily, trucking companies and their truck drivers are resilient, and they find ways of adapting to these ever-changing times. With a little bit of preparation, the upcoming Hours of Service (HOS) final rules change doesn't have to be a big deal. We've got a few tips and resources to help make this transition easy on you and your drivers.
Wait, Hours of Service Rules are Changing?
In case you missed it, HOS rules regarding short-haul exception, adverse driving conditions exception, the 30-minute rest break requirement, and the sleeper berth provision are getting an update. These rule changes are going into to effect on Tuesday, September 29, 2020. If you need a little refresher on the details, take a look at the Federal Motor Carrier Safety Administration (FMCSA) page dedicated to HOS. There you will find easy to understand descriptions of each change, recordings of webinars, printable fact sheets to reference, and more.
Don't Wait, Act – Implementation Tips for You and Your Team
The best course of action is to have a plan. Planning for the new HOS rules is no different, here are three ways to get prepared for Tuesday, September 29th.
Train your drivers and staff – The best way to ensure your drivers are up to date on the latest HOS rules is to train them yourself. This doesn't have to be difficult, you could print out some of the materials provided by the FMCSA, and share it with your drivers. Making sure your drivers understand this information is important, but dispatchers could benefit from training, too.
Check with your electronic logging device (ELD) provider on system updates and enhancements – The new rules go into effect at midnight on Tuesday, September 29, 2020 and your ELDs should be working in compliance with those new rules. So take some time to familiarize yourself with your ELD providers' plan. Seek out webinars, blogs, or email newsletters from your ELD provider that talk about their HOS adjustment plans. This way, you know that to expect, can tell your drivers, and make the transition easy.
Update your company policy – This one is easy but easily forgotten. If you have verbiage in your company policy about HOS, make sure it's in compliance with the new rules.
What's Next for HOS?
The process of getting these four rules into the final stage and implemented has been a long road and one of the proposed rules didn't make it in the final ruling. That proposed rule, which allows drivers to pause their on-duty driving period with one off-duty period for up to three hours, didn't make into the Federal Register and won't go into effect on September 29, 2020. So, the FMCSA is asking for comments about a pilot program that would test and study the three hour pause. Don't miss your chance to comment letting them know your thoughts about a three-hour pause of the driving clock.
---
We hope our tips help you easily navigate through the HOS rule changes. But if you're looking for something that never changes, it's Apex freight factoring. For more than 25 years, Apex has been providing world-class customer service for our clients and no one will pay your freight bills faster – because no one else has blynk™, our new digital payment system. Give us a call at 855-369-2739 or get started here.