How to Save Thousands on Diesel Fuel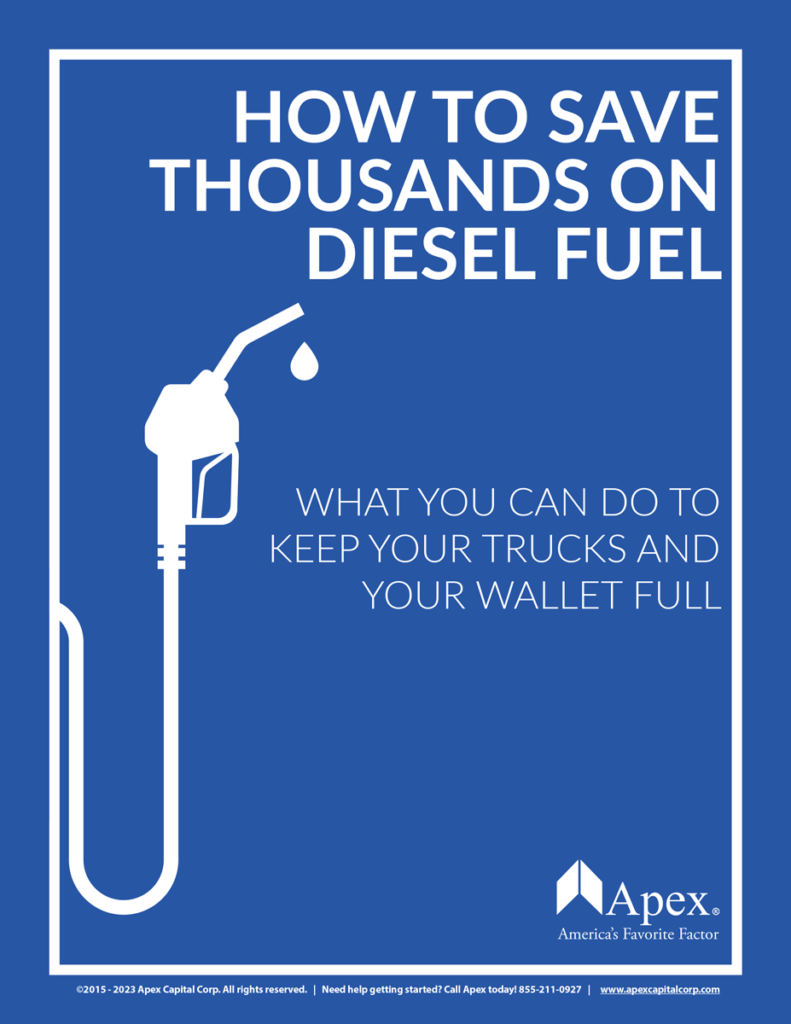 Learn What You Can Do to Keep your Tank and Your Wallet Full
Fuel accounts for a large portion of your trucking company's operating expenses, getting great fuel discounts and finding ways to save on diesel fuel can add up to thousands of dollars per year!
What You'll Learn
In our white paper, "How to Save Thousands on Fuel" you'll learn how you could save thousands of dollars in fuel per truck with a trucking fuel card and how different types of fuel discounts are calculated. Plus, we'll look at driving techniques that can increase your truck's fuel efficiency and how the right truck tires can make a big difference in fuel economy.
Whether you run one truck or manage a fleet, fuel savings should always be a top priority if you want to keep more money in your wallet.