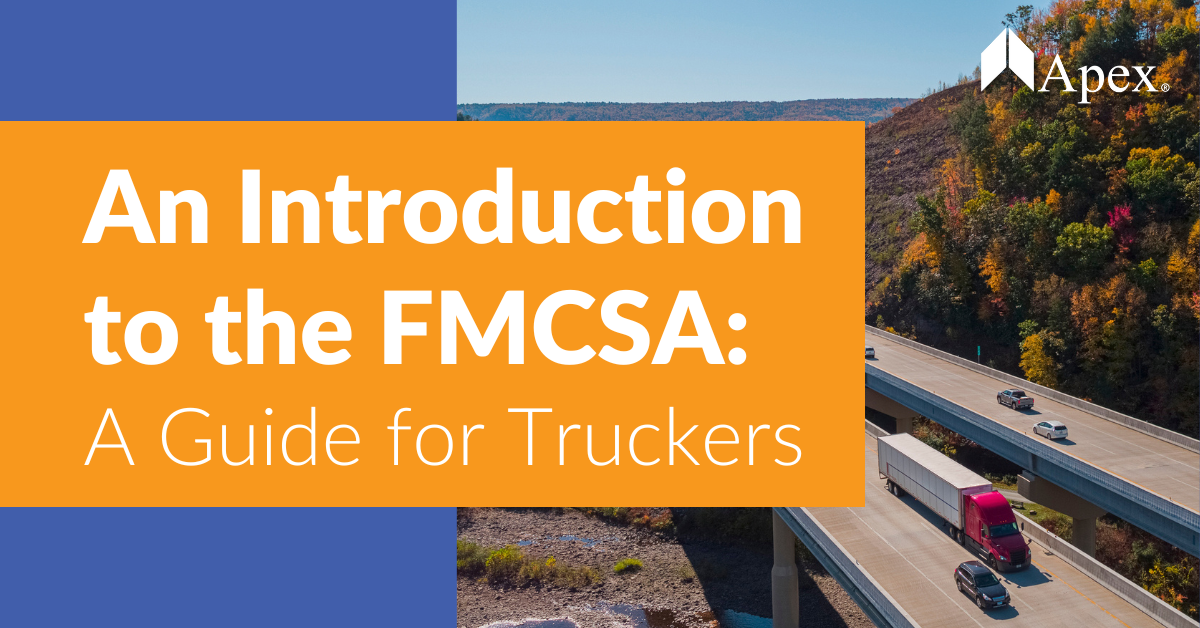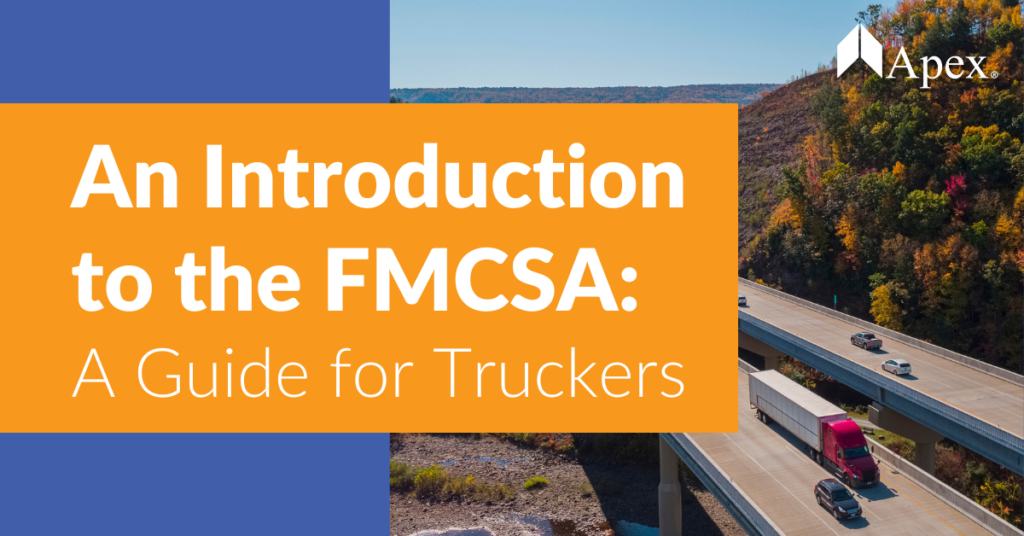 Ready to be your own boss and start your trucking company? Well, get ready to familiarize yourself with five letters – FMCSA. For new trucking companies, the FMCSA is the gatekeeper of the industry making sure that all trucking businesses enter with proper credentials and then follow the rules.
But what is the FMCSA? What does it regulate? How important is it for new trucking companies to comply with the FMCSA? We have answers to all of these questions and more.
What is the FMCSA?
The Federal Motor Carrier Safety Administration (FMCSA) is the lead government agency, within the United States Department of Transportation (DOT), responsible for regulating and providing safety oversight of commercial motor vehicles (CMVs). Its main objective is straightforward – to reduce crashes, injuries, and fatalities involving CMVs, especially large trucks and buses. The FMCSA sets and enforces safety regulations as well as standards for commercial motor carriers, drivers, and vehicles operating in interstate commerce.
What are the key FMCSA regulations?
The FMCSA has several key responsibilities, including federal motor carrier safety regulations. Here is a breakdown of the FMCSA's key responsibilities:
Safety Regulations – Establishes safety regulations and standards for CMVs, drivers, and motor carriers to ensure safe operations on the highways. This includes rules on driver qualifications, Hours of Service (HOS), vehicle maintenance and inspection, cargo securement, and hazardous materials transportation.
Commercial Driver's License (CDL) – Sets standards for obtaining and maintaining a CDL, which is required for operating certain types of CMVs. It regulates CDL testing, training programs, and the disqualification criteria for drivers.
Hours of Service (HOS) Rules – Sets rules governing the maximum hours of driving and mandatory rest breaks for commercial drivers to prevent driver fatigue and promote road safety.
Compliance, Safety, Accountability (CSA) – Operates the CSA program, which identifies and addresses motor carriers and drivers with safety violations through a data-driven approach. It tracks and evaluates carrier performance in various safety areas, such as unsafe driving, Hours-of-Service compliance, vehicle maintenance, and crash history.
Electronic Logging Devices (ELDs) – Mandates the use of ELDs, which electronically record a driver's Hours of Service, replacing traditional paper logbooks. ELDs help ensure accurate recording of driving hours and facilitate compliance with HOS regulations.
Drug and Alcohol Testing– Establishes rules for drug and alcohol testing programs for commercial drivers. It requires motor carriers to conduct pre-employment, random, post-accident, and reasonable suspicion drug and alcohol tests to prevent impaired driving. FMCSA's Drug & Alcohol Clearinghouse, an online database that gives employers and government agencies real-time access to CDL drivers' drug and alcohol violations, is mandatory for just about everybody in the transportation industry.
Safety Fitness Determinations (SFD) – Evaluates motor carriers' safety performance and assigns safety ratings based on compliance with regulations, crash data, and other factors. The SFD program identifies carriers as "Satisfactory," "Conditional," or "Unsatisfactory" based on their safety records.
Registration and Licensing – Manages registration and licensing programs for motor carriers, drivers, and others subject to FMCSA regulations. It establishes requirements for operating authorities, Unified Carrier Registration (UCR), and various permits and endorsements.
What are the FMCSA's portal login changes?
The FMCSA adopted Multi-Factor Authentication (MFA) for its portal login to improve security as well as to comply with a federal mandate. Everyone with a current FMCSA portal account, and those establishing one, must set up a Login.gov account. Users can no longer access their accounts with an FMCSA username and password. Create your Login.gov account following these instructions. For questions or assistance, call FMCSA at 1-800-832-5660 or chat with an agent.
What is the FMCSA's importance to new trucking companies?
For new trucking companies especially, complying with FMCSA regulations is essentially make or break. If new trucking companies are not FMCSA compliant, the FMCSA can revoke their authority. It's that simple. In addition, non-compliance spells costly fines and out-of-service designations. Staying compliant with FMCSA regulations can mean better insurance rates and higher safety ratings. That, in turn, translates to more business for your company.
Now that you have a clearer understanding of the FMCSAs role in the trucking industry, specifically for new trucking companies, are you ready to be your own boss? Let the Apex Startup Program help you make your trucking company ownership dream a reality. Visit our website or call us at 855-369-2739.