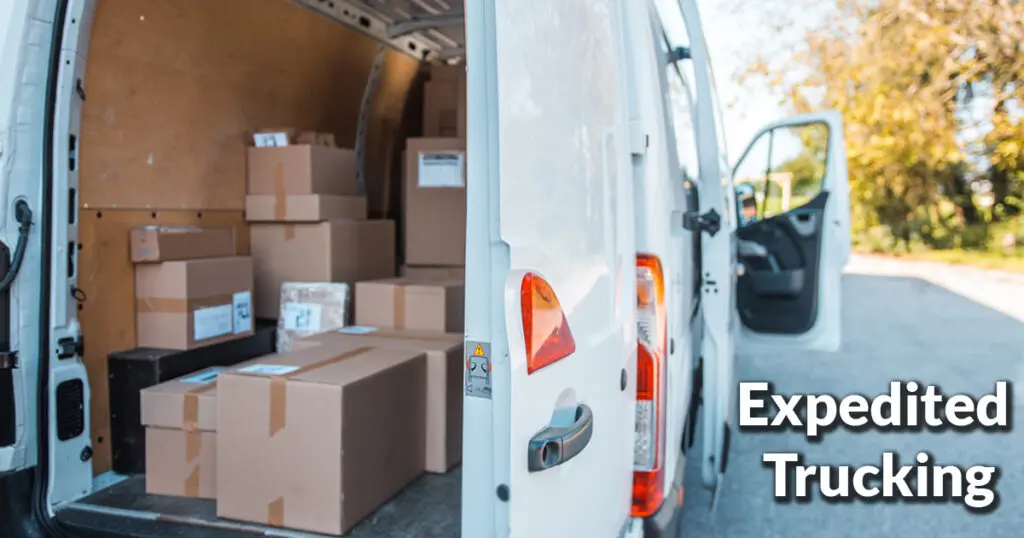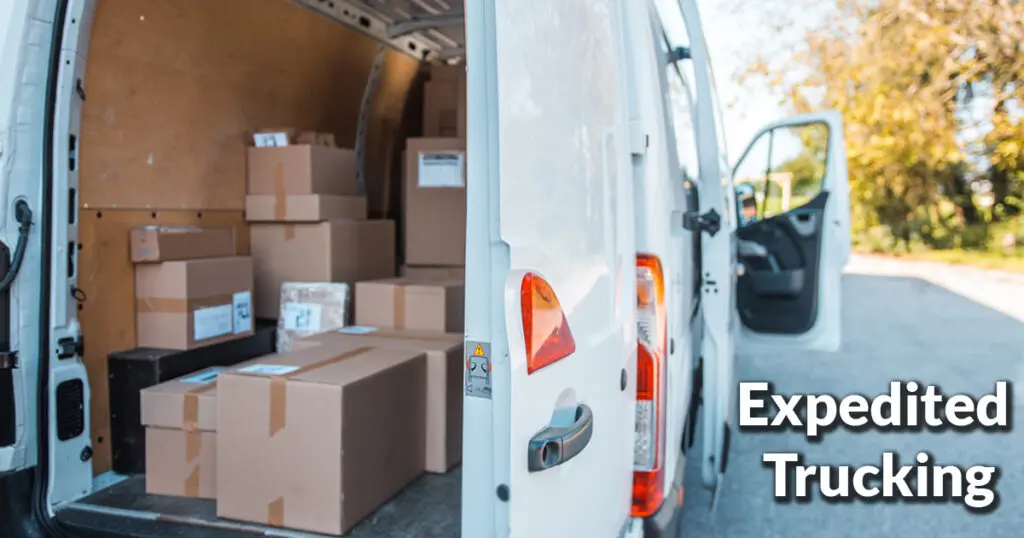 What You Need to Know to Start an Expedited Trucking Company
---
The name says it all: Expedited trucking is all about rush transportation of goods. And we're talking goods that may also need to be handled delicately and can't be transferred from vehicle to vehicle. So, think nuclear plant parts. Think laboratory specimens. Think pharmaceuticals.
Or think cups for Sturgis. Apex factoring client Rick Metzing, president of Fort Worth-based R&J Logistical Division Inc, an expedite trucking company, hauls a variety of cargo that needs to get there – fast.
"We haul oil field equipment, auto and truck parts, and believe it or not cups to Sturgis," Rick says. "You know, those guys up there when they need cups, they need cups right now! So, we'll haul them up there. That's what we do, that's expedite. We haul show lights to Las Vegas when they go out, things of that nature."
Equipment for Expedite Trucking Companies
That means expedited trucking companies generally use equipment smaller than 18-wheelers for traditional trucking companies. Expedite trucking depends mostly on these types of trucks:
Cargo vans – Also considered a small van.
Sprinter vans – Can hold three pallets or equivalent weight.
Straight trucks – For less-than-truck loads (LTLs) that don't fit well in the sprinter van; features a 96-inch sleeper so the driver can deliver straight through.
Tractor-trailers – Works for longer pieces or expedited full truck loads (FTLs).
Expedite Versus Hot Shot
What about expedite versus hot shot? The two types of trucking companies are similar in that they haul time-sensitive loads and typically they are smaller loads then those hauled by traditional trucking companies. But there are a couple of key differences between the two:
Hot shot trucking companies deliver even smaller loads than expedite trucking companies. Hot shot uses medium to one-ton trucks, say a standard, heavy-duty pickup truck hauling farming equipment or household appliances.
While there are load boards that readily include hauls specifically for hot shot trucking, it's more difficult to find expedited trucking loads. Many load boards deal mostly with traditional, full truckloads.
How to Start Your Expedite Trucking Company Today!
Now that we've defined an expedited trucking company, including the equipment it uses and the loads it hauls, what about the process of starting an expedite trucking company? Is it any different from starting a traditional trucking company?
"There is no real difference between an expedite trucking company and a regular trucking company from the legal authority standpoint," says Josh Hill, Apex Business Start-Up Sales Consultant with the Apex Startup Program. "In fact, if anything expedite trucking companies usually need fewer filings than your typical 18-wheeler-type trucking company. That's because a lot of the filings legally required are based on how much weight the equipment is rated for hauling."
---
Writing a business plan is the first step to starting your expedited trucking company. Let us help! Download our FREE "How to Write a Business Plan for Your Trucking Company" white paper and get started today!
You are armed with information about expedite trucking companies. Are you ready to start one? The Apex Startup Program helps you form your business entity, completes and files your registrations to get your motor carrier operating authority (MC Number), and even offers helpful resources for a successful first year. Fill out the form below or call us at 844-827-4520.
[form-startup]