How to Grow Your Trucking Company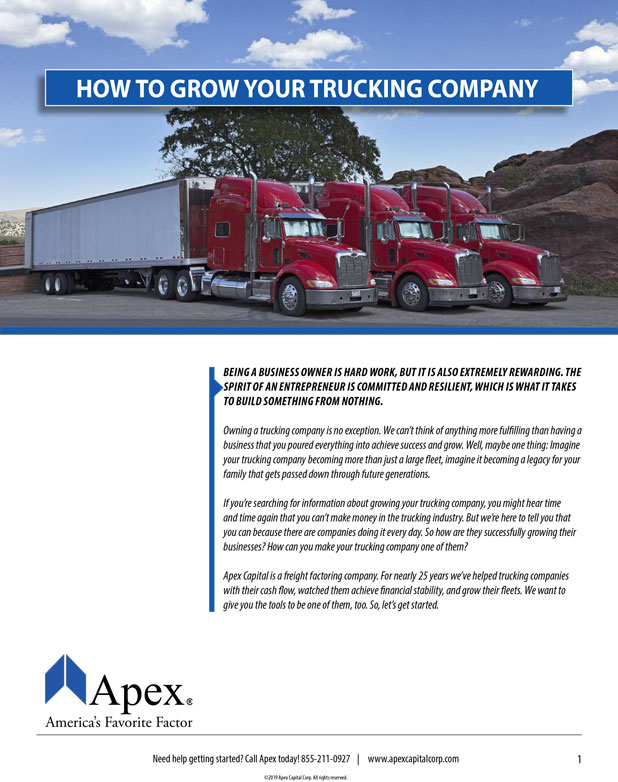 How to Grow Your Trucking Company
Being a business owner is hard work, but it is also extremely rewarding. The spirit of an entrepreneur is committed and resilient, which is what it takes to build something from nothing. Do you know what it takes to run a successful trucking company? Download our free white paper now to learn what you need to grow your trucking business successfully.
Download the Guide Here
Please review your entries above and fill in a valid value for each required field.
Whoops!
We are having technical difficulties at this time.
Please contact us at 1-800-511-6022 to provide you with service.