Kenny Murillo Takes Racing Wheel of Apex Capital Porsche
by

Mario Tarradell | August 26, 2020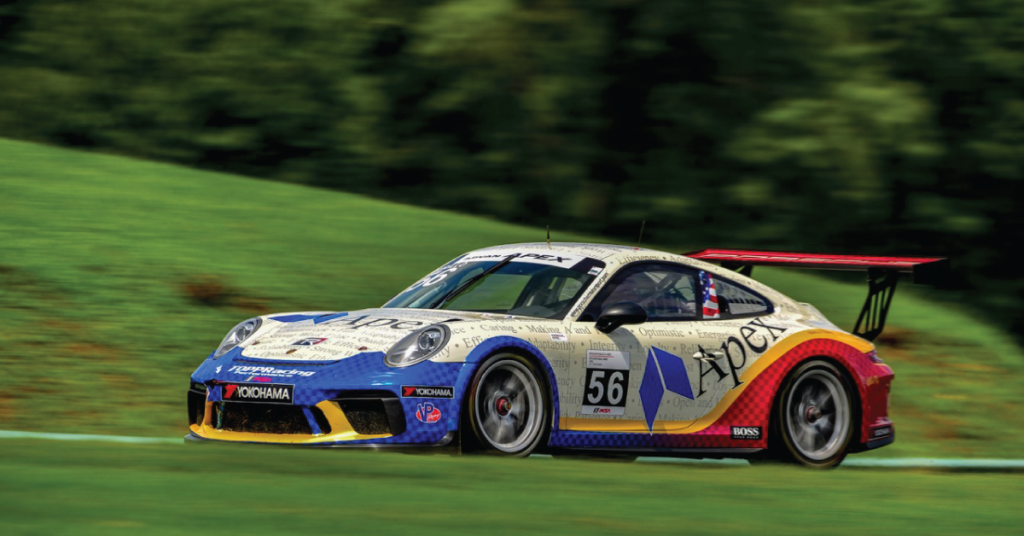 Kenny Murillo Takes Racing Wheel of Apex Capital Porsche
---
The pavement. The wheels. The speed. There is a certain thrill attached to auto racing that only comes from hearing engines roar and watching souped-up cars skid the circular track.
At Apex, racing is a pastime and a passion. Our CEO, David Baker, is a veteran driver with a decorated record in the racing circuit. But now there is a new face behind the wheel of the #56 Apex Capital Porsche 991 GT3, which is supported by Topp Racing.
Meet Kenny Murillo
---
First Lap: Kenny Murillo Is Revved and Ready
Up-and-coming professional driver Kenny Murillo will be piloting the Apex Capital Porsche as a rookie in IMSA's GT3 Cup Challenge USA for the remainder of the 2020 racing season. His first race was August 21-23 at the Virginia International Raceway.
Murillo is a 23-year-old from Santa Rosa, California with racing in his blood. Literally. His father is Ken Murillo, a former racing driver with two championship titles from the late 1980s. Kenny Murillo is a data engineer for the family-owned team, Murillo Racing, which currently runs two Mercedes GT4 cars in IMSA's Michelin Pilot Challenge.
While this will be Kenny's first time racing in the GT3 Cup Challenge USA, he is certainly no novice at the pedal with 19 races and 7 wins.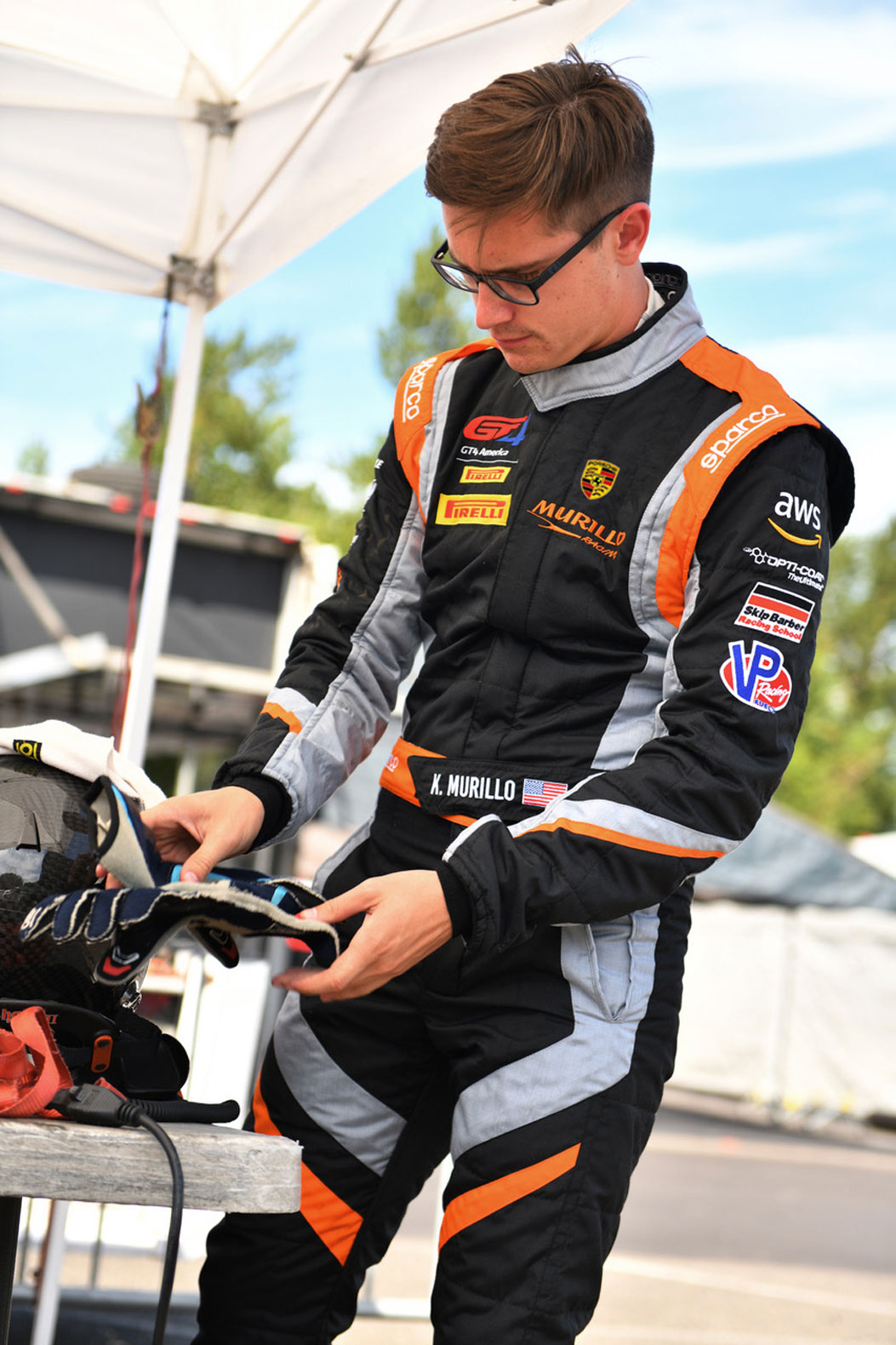 Second Lap: Gratitude Warms Up the Engine
Kenny Murillo, who was handpicked by Baker, is excited to experience this new chapter in his racing career. "I am incredibly grateful to Apex Capital Corp and Topp Racing for the opportunity to make my debut in IMSA's GT3 Cup Challenge. The GT3 Cup Challenge is an incredible development series with consistently quick drivers, and I'm looking forward to the competition," Murillo said.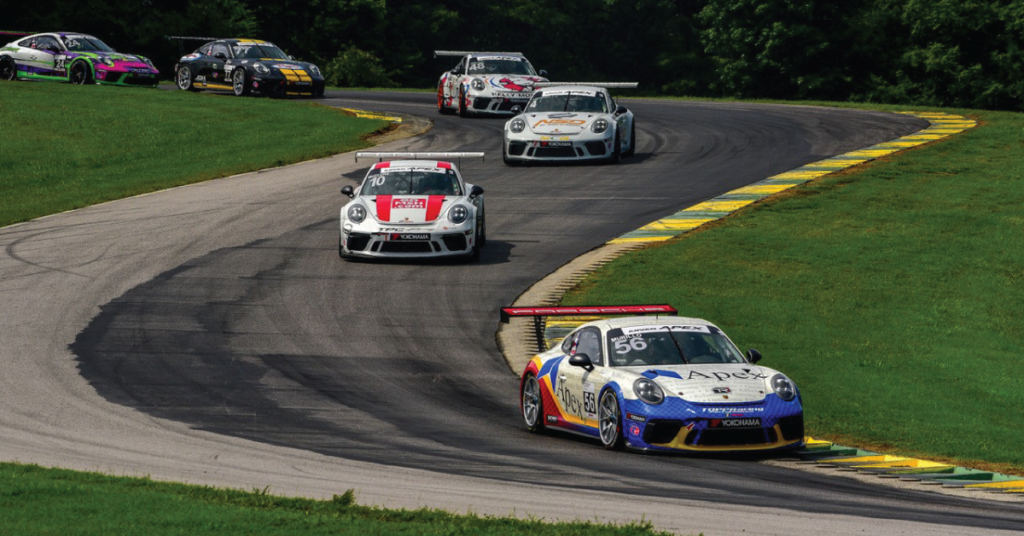 Yet perhaps even more impressive than Kenny's skills at 180 miles-per-hour is how he embraces the camaraderie at the heart of racing. "As a data engineer, I know how much of a team sport racing is, even if it's one person behind the wheel," he says. "I am looking forward to learning from everyone at Topp Racing and earning some results for them after all of their hard work. Our #56 Apex GT3 has some promising speed!"
---
Third Lap: Murillo Embodies the Apex Hallmarks
Baker chose Murillo to drive the Apex Porsche because he saw something in the young man that transcends speed and precision. Baker sees a maturing driver that embodies the Apex hallmarks.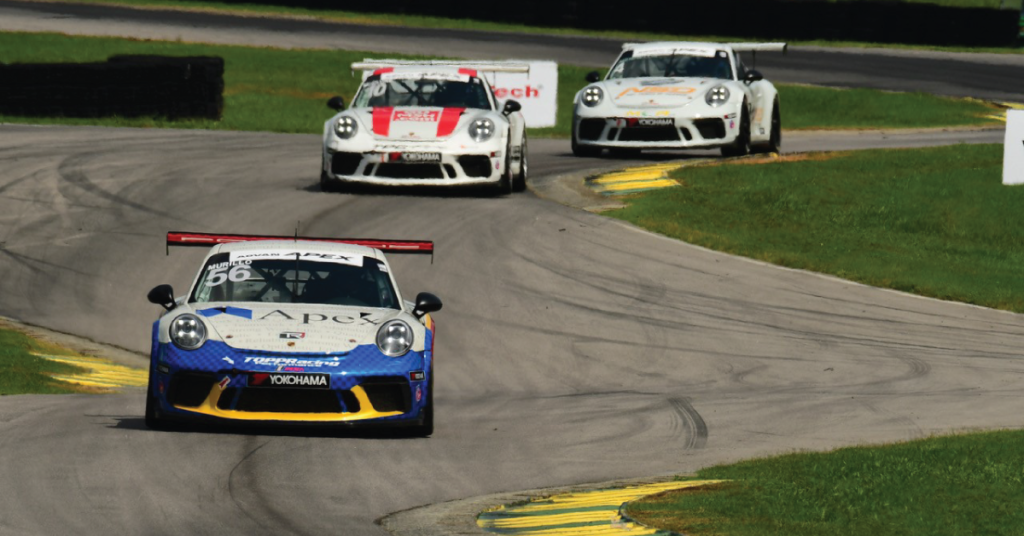 "Apex prides itself on developing new talent; we believe that our success as a company stems naturally from our investments in people, and our drive to have fun," Baker says. "Watching folks at Apex grow is the most enjoyable experience I have as the CEO of Apex, and I see that same potential in Kenny. We held a driver shootout weeks ago, and many drivers had more experience than Kenny, but there's a reason we chose him – in addition to his speed, Kenny's drive, work ethic, and positive attitude exemplifies our values at Apex. We are pumped!"
---
Truckers, like race car drivers, want a smooth trip to the finish line. Truckers also want to get paid quickly for hauling big loads. Apex Capital, a world-class factoring leader, gets truckers paid in minutes with personal customer service and many value-added extras such as our blynk™ digital payment system, credit checks, a mobile factoring app, and a fuel card. Ready to try Apex factoring? Learn more about our factoring program or give us a call at 855-369-2739.
Thank you for subscribing!
Mario Tarradell is a Bilingual Communications Specialist at Apex Capital. He comes to Apex after a long career writing for daily newspapers. At Apex, Mario enjoys telling stories about truckers, especially about the many aspects of the trucking industry that have the greatest impact on them personally and professionally. Mario believes that truckers are our lifelines, so he always wants to pay respect to the hard-working folks behind the wheel.