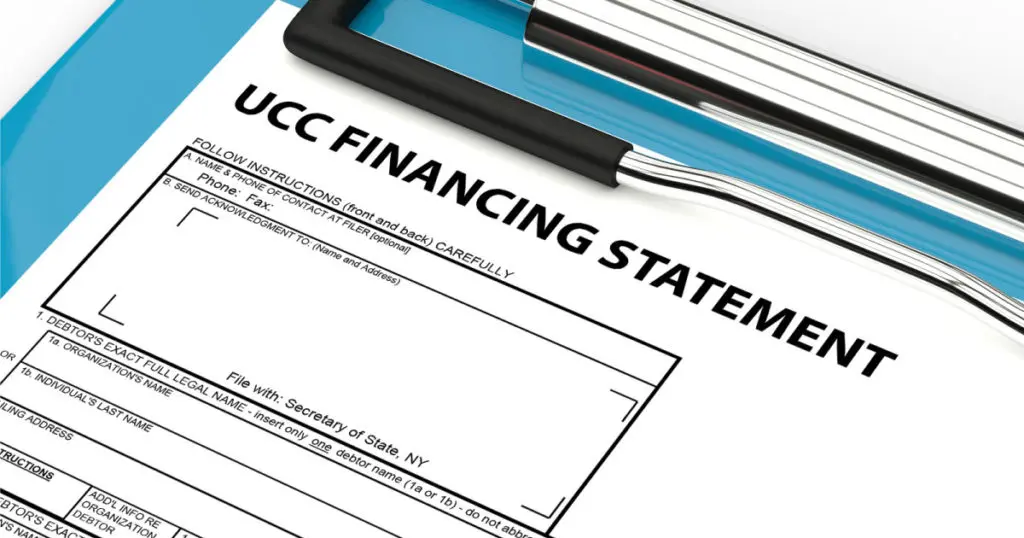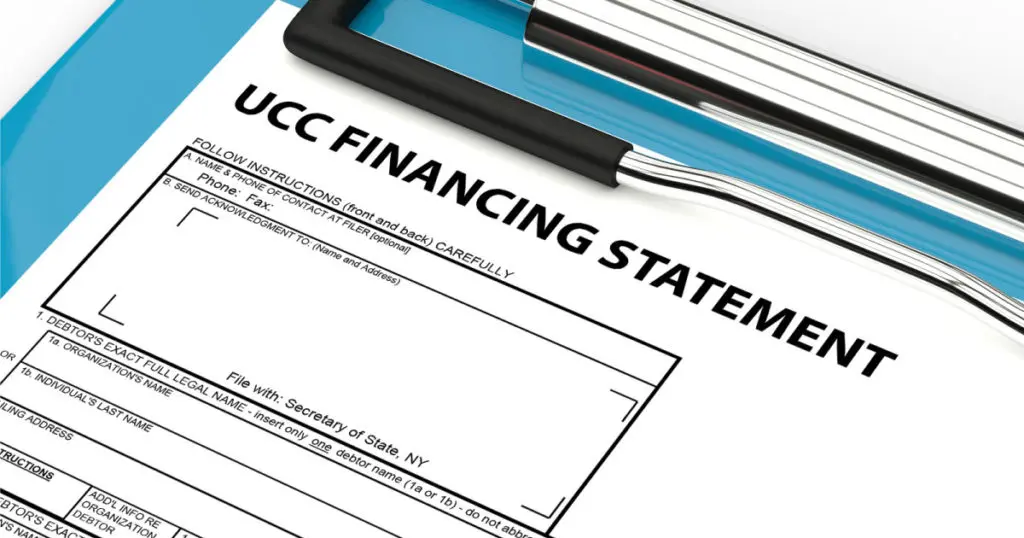 What is a UCC Filing?
Trucking is not for everyone. It takes a resilient person to be able to deal with all the rules, regulations, and frustrations of owning a business in the trucking industry. At Apex, we understand how hard it is to make sure all your t's are crossed and i's are dotted, and run a profitable trucking company. Maintaining positive cash flow can be a challenge when some of your customers pay at 60, or even 90 days. That's why many trucking companies, big and small, seek out financing assistance. Whether it's a bank loan, merchant cash advance (MCA), or factoring your freight bills, there are standard operating procedures to understand so that you know what you're getting into to.
A UCC filing is a term that you might hear often when you're looking for secured financing.  That's because it's a fairly standard part of small business financing. But, what is a UCC filing? What does UCC stand for? A UCC filing, or financing statement, is described in the Uniform Commercial Code (UCC) regulations and is typically filed with the Secretary of State (SOS) to provide public notice to all creditors that there is already a secured interest in one or more of your assets.  This helps protect the interest of the secured party, like a factoring company, that filed the UCC filing in the event of non-payment, bankruptcy, or default. Sounds scary, right?
It doesn't have to sound scary once you understand that not all UCC filings are the same. One filing type has a bigger impact on your trucking company. Let us explain.
Types of UCC filings
While there are more than just these two types of UCC filings, the following types fall under a UCC-1, and are the most common.
All-Asset UCC Filing– or blanket filing, covers all your trucking company's assets including bank accounts, equipment, accounts receivables, and even other types of property.
Collateral Specific UCC Filing– only covers a specific named asset, such as accounts receivable.
It's imperative, in the unfortunate event of a bankruptcy or default, that your personal assets are protected. For this reason, a Collateral Specific UCC filing on accounts receivable only is the preferred UCC filing for the trucking industry.  Apex uses the Collateral Specific UCC filing so the only asset securing your cash flow is your trucking company's accounts receivable. We buy your freight bills, so we only expect to get payments from your customers, not from your other personal assets, like equipment or property!
How UCCs Affect Your Trucking Company
Is a UCC filing bad? No, not really. UCC filings don't typically affect your trucking company's credit score or normal business operations. However, if your trucking company has a blanket filing in place, it can make it difficult to get additional financing for equipment, or traditional business loans. That's because any new loans or financing arrangements would have second place priority, or be subordinate, to the first filing. Second place priority may be seen as risky because the party with first place priority gets to recover in full before the subordinate, second place party is able to recover potential losses. Plainly stated, recovering money might take longer or not happen at all.
A financing statement is active for five years. After that, UCC filings expire automatically unless they are renewed with a Continuation Statement.  Because of this, most companies that file UCC filings don't bother to terminate them. You should occasionally conduct a UCC filing search on your trucking company to check for parties that might have a security interest in one of your company's assets. Depending on the state, searching for UCC filings could even be free! If anything suspicious shows up on the search, you should send a release request to whoever filed it, and get a UCC Termination Statement. Our last word of advice is to always ask what type of UCC filing is going to be filed before you enter into a financial agreement! It's your trucking company, so make sure you are doing what is best for you!
A UCC filing may be necessary, but it doesn't have to be a necessary evil! Now that you've been armed with the knowledge to make informed decisions when seeking positive cash flow, let us help! Factoring your freight bills means your invoices can be paid the same day they deliver. Call 844-827-4524 or get started here!