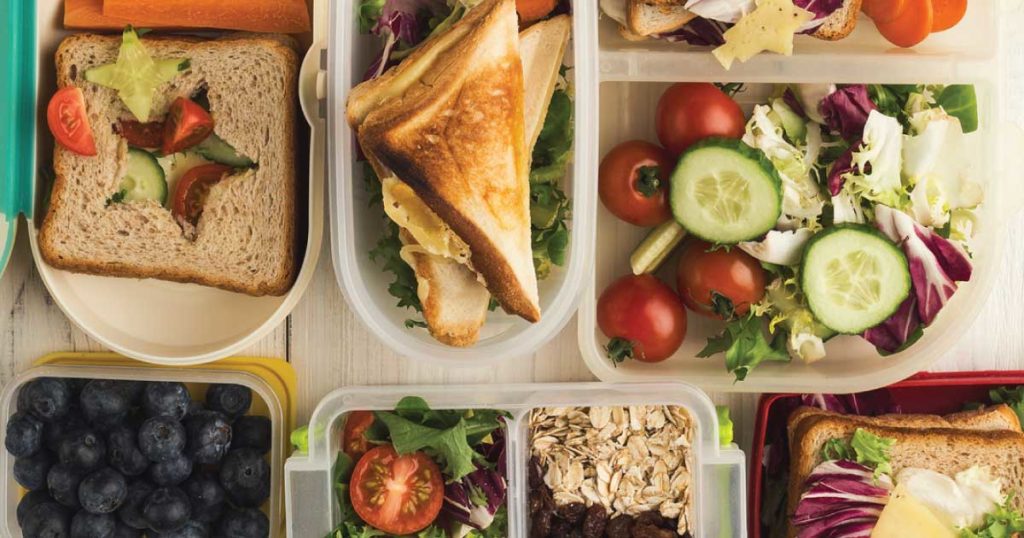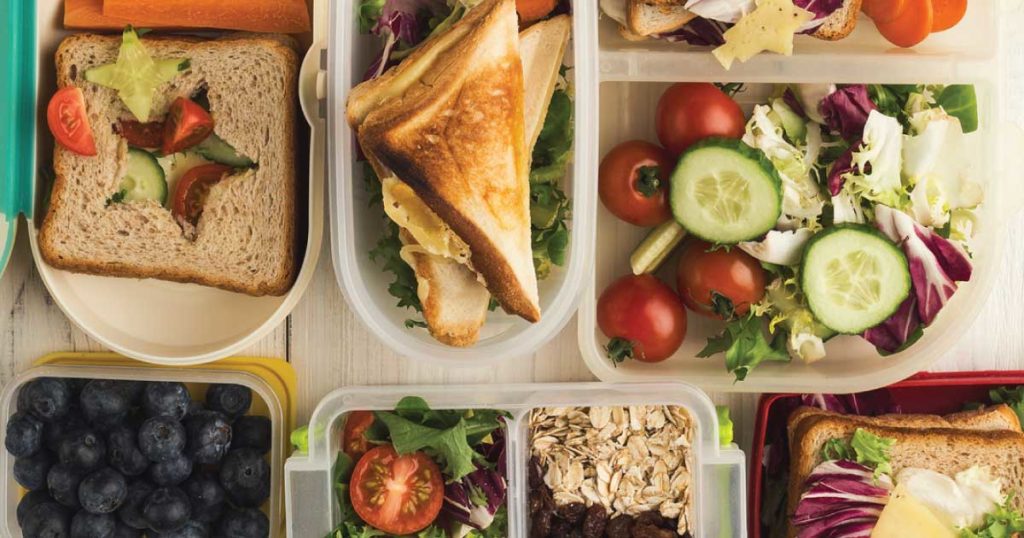 For truck drivers, eating on the road can sometimes be expensive and unhealthy. A great way to save money and stay healthy is to cook meals in your truck. We caught up with a few truck drivers at the Great American Trucking Show (GATS) who blog about cooking on the road and they shared some great tips for truckers on storing and keeping food fresh in your truck.
Food Storage in Your Truck
Throw away cardboard boxes and store your food in sealed, plastic bags or containers instead. Cardboard attracts bugs, so this can help keep pests away too!
Remove packaged meats, like steaks and chicken, from their Styrofoam™ containers and put them in sealed, plastic bags. This helps your meat to stay colder in the refrigerator longer.
Try using a vacuum sealing food storage system. It saves space in your truck and helps your food last longer because it keeps air out.
Store dry grains in sealed bags to keep them fresh. Squeeze out excess air and cut out the directions on the package and tape it to the bag.
Buy storage containers in the same size. They'll stack on top of each other, saving you space in your truck.
Use a thermoelectric 12-volt cooler to keep drinks cold. Some models aren't safe for long term food storage, so research options before you purchase a cooler.
Food Preservation in Your Truck
Make sure you're storing the right fruits and vegetables in the refrigerator. To learn what should be refrigerated, click here.
Wrap refrigerated fruits and vegetables in paper towels. This gets rid of moisture and helps them last longer.
Store apples and onions in pantyhose! Cut off the foot of a new pair of pantyhose and add the onions or apples. Then tie a knot between each one to keep them from spoiling.
Buy meat on clearance and keep it in the freezer until you're ready to cook.
Put silica gel packets in with your dry goods to absorb moisture and help them last longer. But make sure you don't eat them!
Shop your local farmer's markets for fresh, cheap, and in-season produce. This is the best way to get the freshest food for a low price.
For more healthy tips for truck drivers, read download our whitepaper "How to Get Healthy on the Road." And be sure to watch our videos for workout tips too!
Thanks to Molly McBride Corporate Dietitian for the Kroger, Jen Cordero from "Cooking on the Truck," Sierra Sugar, Kari Fisher from the Missing Truck Driver Network and Tom Kyrk from RoadTestedLiving.com for the great tips!
Want to keep your business healthy too? Call us today at 1-855-369-APEX or get signed up here to learn how our factoring and fuel programs can help you keep your money in your trucking company where it belongs.