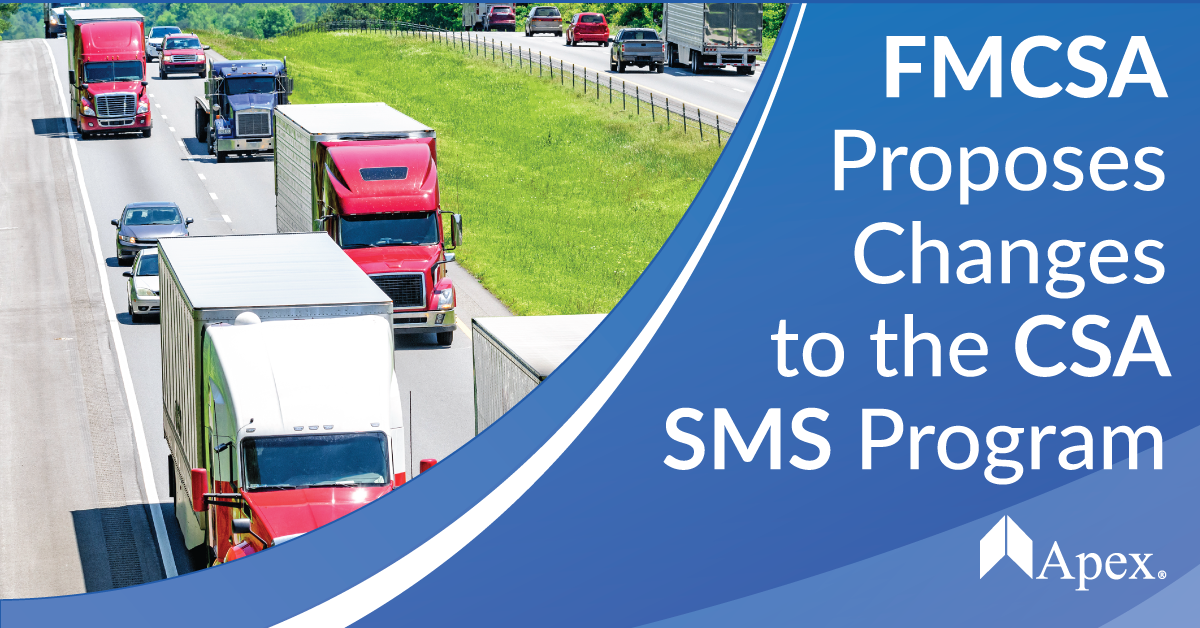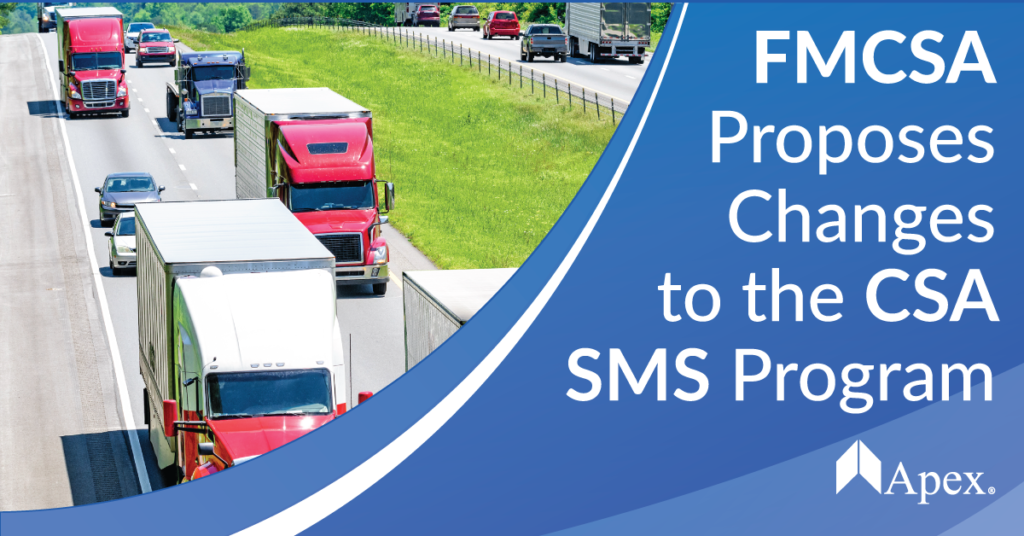 FMCSA Proposes Changes to the CSA SMS Program That Prioritize Enforcement
---
The function of the Federal Motor Carrier Safety Administration (FMCSA) is to ensure that our highways move smoothly without crashes or injuries. All travelers want to arrive at their destination accident-free, especially truckers. Enter the proposed changes by the FMCSA to the Compliance Safety Accountability (CSA) program and its Safety Measurement System (SMS) that aim to prioritize enforcement and early intervention instead of just offering a safety score.
The proposed changes are lengthy and there is a window of opportunity for trucking industry personnel to comment publicly on the intended changes by May 16. While you can read about all the proposed changes, we have the highlights here for you.
What is the CSA Prioritization Preview?
The CSA Prioritization Preview is the FMCSA's revision proposal for the CSA safety program. Also, the idea is to improve the CSA SMS to better identify high-risk carriers that need intervention.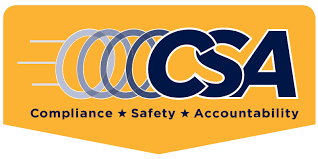 What is the purpose of changing the CSA SMS methodology?
It's all about prioritization and enforcement instead of just offering a safety score or CSA rating. The FMCSA is trying to make the most of its limited resources when it comes to prioritizing safety issues, providing the most effective enforcement of crash-potential carriers, and identifying unsafe behaviors before they result in a crash.
What are the proposed CSA SMS score changes?
No more BASIC label: Now the scores will be streamlined in separate safety categories, discarding the BASIC label.
Unsafe Driving additions: Drug and alcohol BASIC, which had the lowest number of violations, as well as out of service (OOS) violations are now merged into the Unsafe Driving safety category.
Vehicle Maintenance category split: It will now be two separate categories – Vehicle Maintenance: Driver Observed, what a driver should discover in a pre-trip inspection; and Vehicle Maintenance, what should be found and corrected at a service center.
Roadside Violations restructured: Consolidating 959 roadside violations into 116 groups of similar violations to avoid the confusion of one violation being written under different sections. Also, if you are written up for multiple violations in the same group it will only count as a single violation within that category.
Severity losing weight: Instead of 1-10 weightings of violations, now it will be only a one or two score. A two score encompasses OOS violations of any category except Unsafe Driving, anything else is a one score.
Changes in Intervention Thresholds: There will be Intervention Thresholds for each Vehicle Maintenance: Driver Observed, Vehicle Maintenance, Driver Fitness, and HM Compliance safety categories. The threshold percentages vary for each safety category.
Proportionate percentiles in, safety groups out: To eliminate large fluctuations in performance results, proportionate percentiles will replace safety groups. Proportionate percentiles will use the exact number of inspections and crashes allowing for gradual changes.
More focus on recent violations: The FMCSA wants to improve its focus on carriers with recent violations and higher crash risks, so carriers will be assigned a percentile in a safety category if they have one roadside violation in that category within the past 12 months. If not, there is no percentile assigned.
Utilization factor moves: The utilization factor of on-the-road exposure for Unsafe Driving and Crash Indicator safety categories moves from 200,000 vehicle miles traveled (VMT) to 250,000 VMT.
New segmentation: Segments carriers by operation and vehicle type to additional safety categories – Straight or Combination vehicles in Unsafe Driving, Crash Indicator, and Driver Fitness safety categories. Also, Hazmat Compliance will be segmented into Cargo Tanker and Cargo Non-Tanking.
What can truckers do and what happens next?
There is a window of opportunity for truckers and trucking industry personnel to comment publicly on the intended changes. The deadline for comments is Tuesday, May 16, 2023. The FMCSA will then review all the public comments and incorporate recommendations into the final CSA SMS methodology. The finalized methodology is expected to be ready in late 2023. We will keep you updated on the final changes, so make sure to check our blog.
---
Running your trucking company is hard enough, especially when you have to comply with FMCSA changes to CSA SMS methodology. Your cash flow shouldn't be a struggle, too. Let us help you! Factor your freight bills with Apex and get paid fast, enjoy excellent customer service, and use our free tools to help your business grow. Visit our website or give us a call at 855-369-2739.