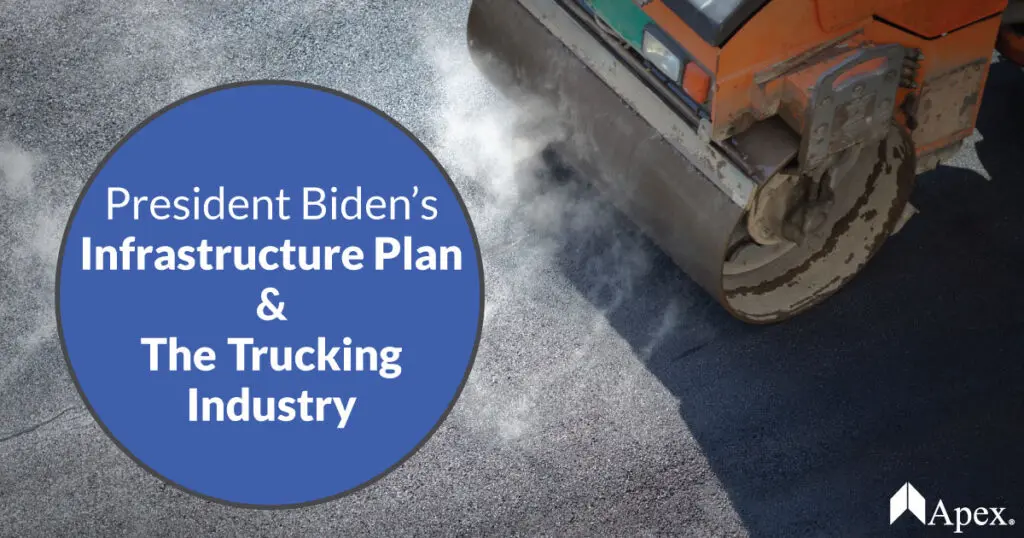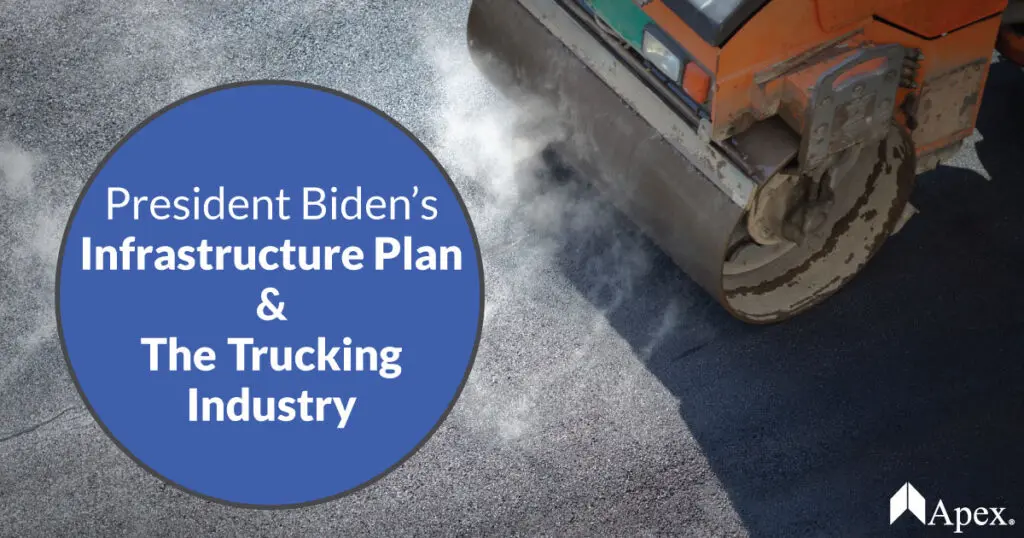 President Biden's Infrastructure Plan Could Impact Trucking and Freight Industries
---
President Biden proposed a more than $2 trillion infrastructure plan, named the American Jobs Plan, that goes beyond improving dilapidated roads and bridges across the country. The infrastructure proposal, which still needs to be approved by Congress, would be spent over a span of about eight years.
To pay for the plan, the president wants Congress to approve a 28% tax rate for corporations, an increase from 21%. That increase comes from Biden's Made in America Tax Plan.
Details on Proposed Trucking and Freight Industries Items
President Biden's infrastructure plan could have significant impact on the trucking and freight industries. Here are details on the trucking and freight-related items:
Roads and bridges – The proposed plan aims to spend $115 billion on repairing bridges and 20,000 miles of highways and roads. Another $20 billion would go to improve road safety to reduce crashes and fatalities. Also, $85 billion is earmarked for public transportation improvements.
Electric vehicles and charging – $174 billion would be used to increase the U.S. market share of electronic vehicles. The electronic vehicles would be powered by a nationwide network of 500,000 vehicle chargers ready by 2030.
Also, the plan replaces 50,000 diesel-powered transit vehicles with electronic vehicles, including school buses and U.S. Postal Service fleets.
Ports – The American Jobs Plan includes $17 billion for coastal ports, land ports of entry, inland waterways, and ferries.
Supply chains – The plan seeks Congress' approval on $300 billion to strengthen U.S. manufacturing and small businesses in a quest to achieve net-zero emissions by 2050. This includes $46 billion to enable more manufacturing of clean energy.
Construction – Weatherization assistance block grants to extend and expand home and commercial efficiency tax credits are part of the plan. Plus, a $27 billion Clean Energy and Sustainability Accelerator would encourage private investment in distributed energy resources, clean transportation, and more.
Climate – Climate change is prominent with $50 billion set to improve infrastructure and make it stronger against weather events, including using clean energy to power electric vehicles and using technologically advanced pavements that recycle carbon dioxide.
---
Resources for More In-Depth Details on the Infrastructure Plan
We've offered the highlights of President Biden's infrastructure plan, the American Jobs Plan, that directly impact the worlds of trucking and freight. For more in-depth details on the infrastructure plan, you can read the full plan here, and check out articles in Fleetowner, Overdive, and CCJ Daily Report.