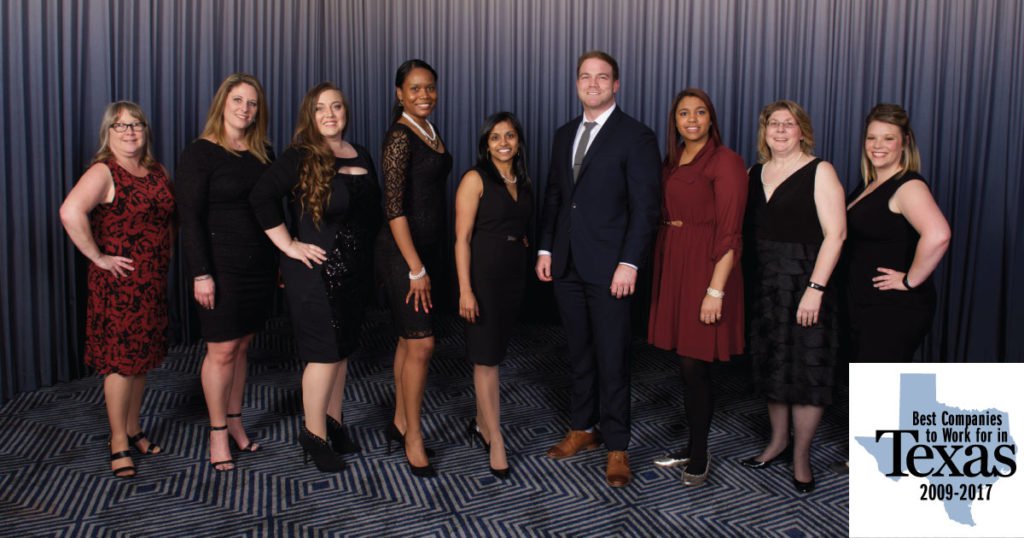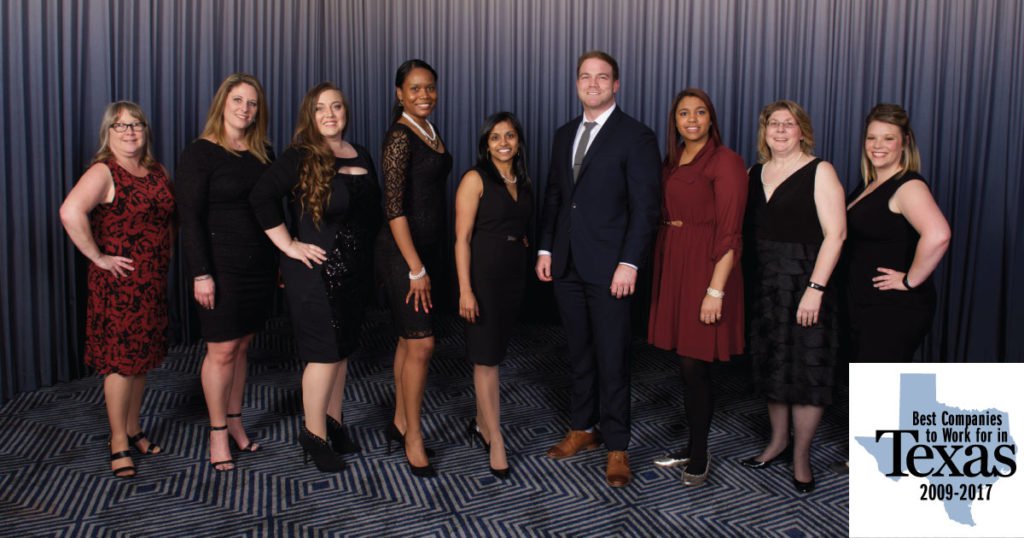 Apex Receives Honor for 10th Time
When you work at Apex, you'll quickly find that it's about the people. Apex has a company culture that centers on our clients and employees and we believe that everything we do should reflect that. We are thrilled to announce that Apex was named one of the Best Companies to Work for in Texas for the 10th year!
On March 23rd, we attended the 2017 Best Companies to Work for in Texas awards ceremony in Austin, Texas. Apex was ranked the 20th Best Company to Work for in Texas in the medium-sized companies category.
Based in Fort Worth, Texas, Apex offers employees not only a great atmosphere to work in, but a lot to celebrate including a wellness program, tuition reimbursement, catered month-end lunches, and more.
We participate in the Best Companies to Work for in Texas survey every year, not just for the award, but for the opportunity for feedback. How companies are ranked is partly based on the results of an employee survey, which allows us to continually improve.
About the Best Companies to Work for in Texas Program
The program was created in 2006 as a collaborative project of Texas Monthly Magazine, the Texas Association of Business (TAB), Texas SHRM and Best Companies Group. The program and statewide survey was designed to identify, recognize and honor the best places to work in Texas, benefiting the state's economy, workforce and businesses.
To be nominated as a medium-sized company, a company has to fulfill the following requirements:
Currently employ 100–499 employees in Texas
Be a for-profit or not-for-profit business or government entity
Be a publicly or privately held business
Have a facility in the state of Texas
Be in business a minimum of 1 year
Careers at Apex Capital
Do you want to work somewhere with a great culture that values you? Are you looking for more than just a job in Fort Worth, but a career that allows you to grow and develop personally and professionally? Check out our job openings!