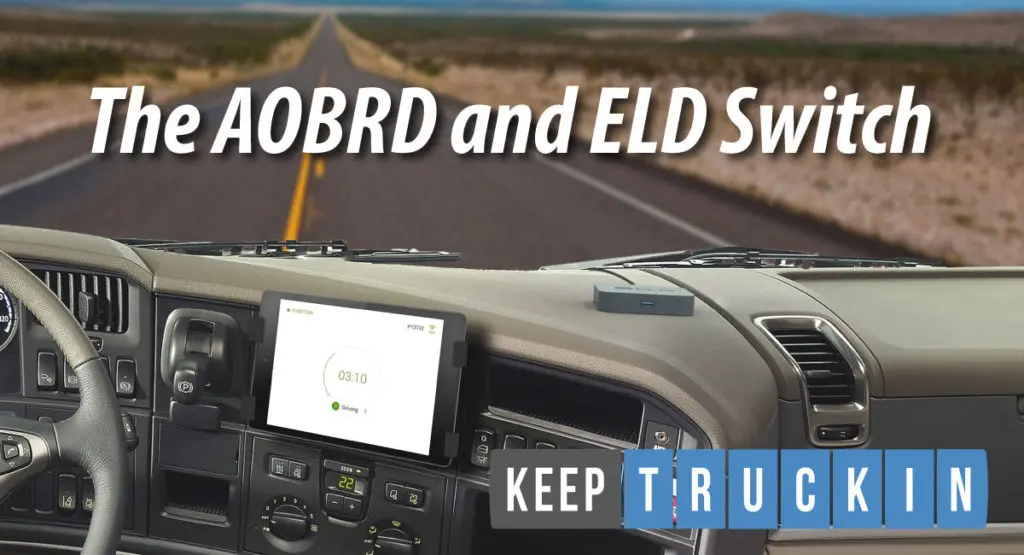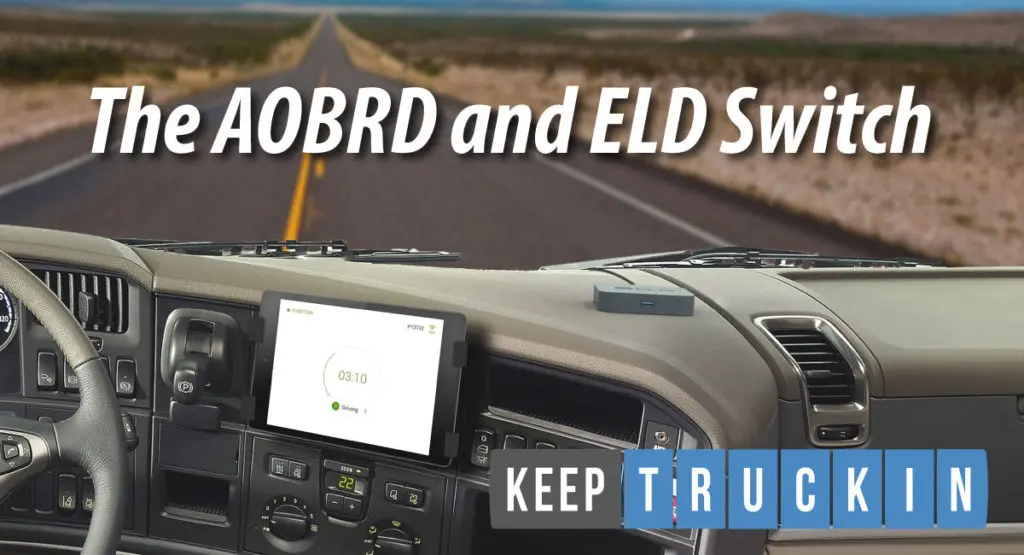 AOBRDs and ELDs: Why You Should Start the Switch Now
Electronic Logging Device (ELD) was the buzzword of 2017 and 2018, right? The buzzing about ELDs has lessened a little in 2019, but that's about to change with the upcoming deadline to switch from AOBRDs to ELDs by December 16, 2019. Love or hate ELDs, they're here to stay. During the Mid-America Trucking Show (MATS) this year, we sat down with our ELD partner, KeepTruckin (KT), to talk about the AOBRD to ELD switch. Here is what Josh Tobin, Strategic Partner Manager at KeepTruckin, had to say.
---
---
The big AOBRD switch deadline is December 16 this year. That's not that far away, what advice do you have for people who still need to make the switch?
Don't leave this decision to the last minute! The months and weeks leading up to the 2017 mandate were insane. Selecting a compliance & fleet management solution is an important decision, so don't add stress to your life by procrastinating. Did you know that over 80% of AOBRD users will wait until the last minute to make the switch to an ELD? That sounds like an absolute nightmare. Waiting could mean unexpected delays with installation and lack of inventory. Switching at the last moment could also put your compliance status at risk and compromise your fleet's safety level and CSA scores. Not to mention you could be subject to fines upwards of $10,000.
Find a solution that's approachable but includes the key features you need. Learning a new system can be intimidating and frustrating. If you're only familiar with AOBRDs, you will need to learn the new rules and regulations associated with ELDs. Give yourself the time and training you need to adjust to this new technology prior to the deadline.
Check the customer support. Is it 24/7? Is there mobile app support for the driver? The trucking industry is constantly evolving with the introduction of new mandates and regulations. You need to make sure you have the support and help that you need to remain compliant, efficient, and profitable.
If these boxes are checked, you'll guarantee a much smoother transition for you and your drivers.
What should someone look for when trying to find an ELD provider?
There are more than 300 FMCSA self-certified ELD solutions. Find a solution that has been battle tested and is trusted by many fleets. Look for a solution that drivers love. Look for a solution that offers flexibility. And lastly, look for customer support. Find a solution that will help with the on-boarding process and supports post-deployment when you run into issues.
KeepTruckin checks all of these boxes —and then some.
If you are currently using an AOBRD and love it, KeepTruckin gives you the flexibility to easily switch from AOBRD to ELD mode by simply changing one setting in your dashboard whenever you want prior to the deadline. Plus 24/7 support. The help you need, whenever you need it.
Do you want more information about ELDs? Like the history behind them, which truck drivers and trucking companies are required to have them, and how to avoid out of service violations? If so, check out some of our other blogs about ELDs.
---
Apex offers factoring clients a discounted ELD solution through our partnership with KeepTruckin. So, if you're an Apex client who needs an ELD, let us help you! Email keeptruckin@apex.agencypartnerinteractive.com to get started. If you're ready for the benefits of freight factoring, then we're ready for you! Give us a call at 855-369-2739 or get started here.