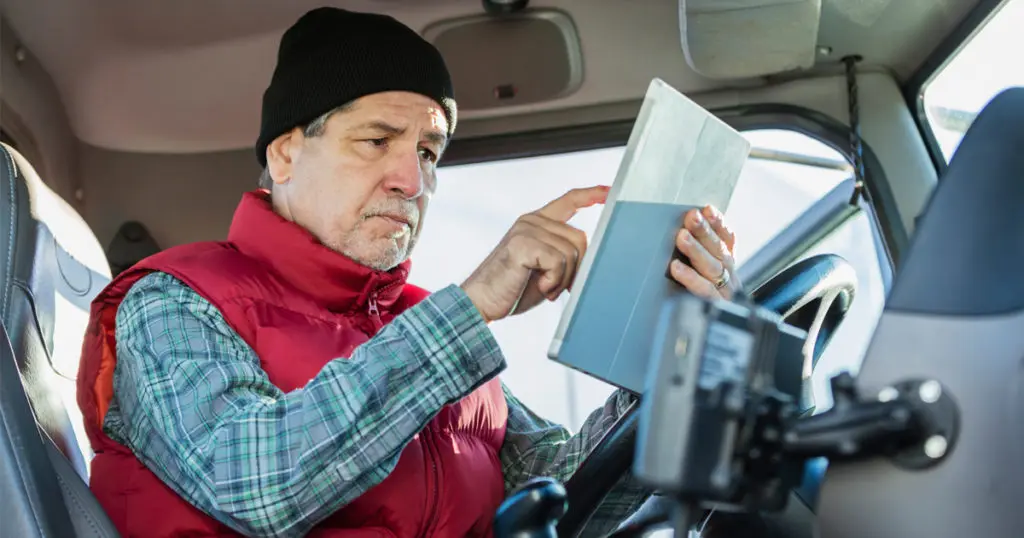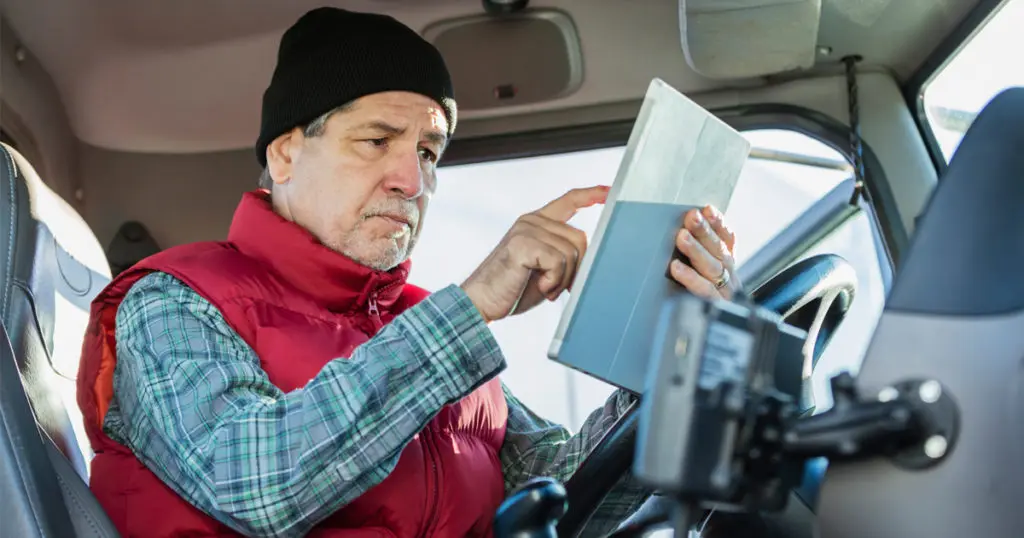 FMCSA Personal Conveyance Rules 101
---
A trucker's office isn't a desk in a cubicle. It's a moving 18-wheeler that weighs about 35,000 pounds and rolls up and down the highways. And when truckers are off-duty, they can't put out an "on break" sign. So, what do they do when they are driving the truck, but they are off the clock? That's where personal conveyance comes in.
The Federal Motor Carrier Safety Administration (FMCSA) defines personal conveyance as "an off-duty status. There are no impacts to the 11- or 14-hour limitations for truck drivers, the 10- or 15-hour limitations for bus drivers, the 60/70-hour limitations, the 34-hour restart provisions, or any other off-duty status."
What is Personal Conveyance?
So, what exactly is personal conveyance? It's when a truck driver moves a commercial motor vehicle (CMV) while off-duty, which means it is considered personal use. How to log personal conveyance hours is strictly up to the carrier or the shipper.
When you log off-duty driving time on your ELD, there are FMSCA-generated personal conveyance rules you should know. There are more than a dozen rules detailing what does and doesn't qualify as personal conveyance. Let's touch on the most important ones here.
What Qualifies as Personal Conveyance?
You're at your motel or favorite truck stop and you need a bite to eat or want to go catch a movie, so you drive to a restaurant or an entertainment facility.
Driving to your hotel or motel where you will rest.
You're lucky enough to be able to sleep at home and can commute to work. You can drive the CMV to your employer's dock or dispatch facility and then back home to rest.
Moving your truck at the request of a safety official during your off-duty time.
What Doesn't Qualify as Personal Conveyance?
You can't claim personal conveyance to advance "operational readiness." That means your truck is laden, it has a load on board, and you drive past many safe and suitable locations to park and rest because you want to be closer to your next drop-off.
Driving the truck to a service center for maintenance.
If you are placed out-of-service, then need to drive to a rest location. The exception: You've been directed to do so by an enforcement officer at the scene.
A trip back to the trucking terminal after you've loaded or unloaded from a shipper or receiver.
Those are just some examples of personal conveyance rules. You can get the full list here. Remember that because logging personal conveyance time is up to the carrier or the shipper, you will always want to be extra careful when doing it. Follow the FMCSA personal conveyance rules to the letter to avoid any disclosure of information that could work against you.
Do you want to get paid fast for the loads you haul? Let Apex help with your cash flow. Factor your freight bills with us and take advantage of our many tools and services. Visit our website or give us a call at 855-369-2739.