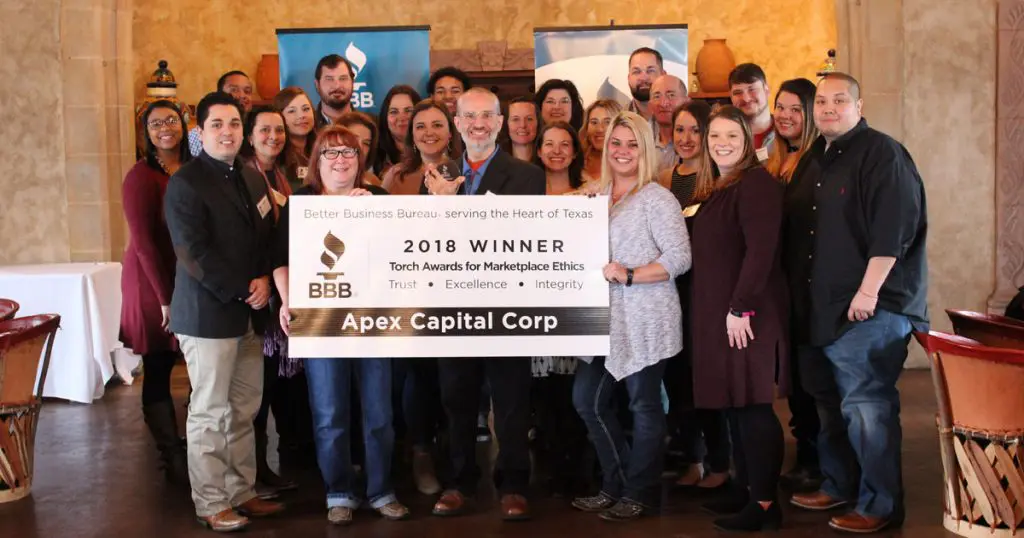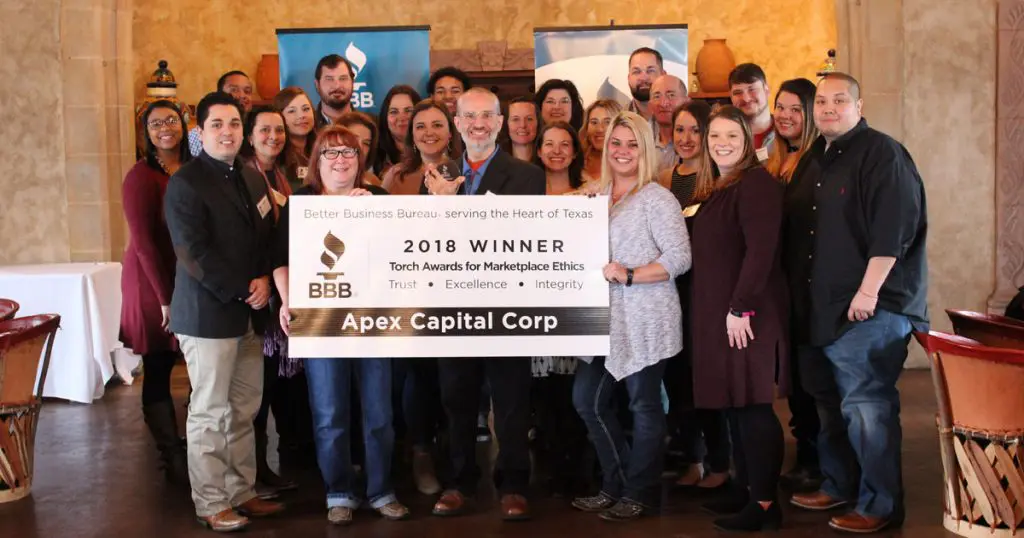 Apex Receives Better Business Bureau 2018 Torch Award for Marketplace Ethics
---
"We believe in doing the right thing." That's the very first line of our core values. It's also our calling card. We frequently tell each other stories of doing the right thing. An account executive recommended a client to an insurance company that could help with a huge property loss, even when Apex had nothing to gain. Co-workers spend nearly an hour working on the stalled battery of a fellow Apexer – from jump-starts to a can of Coke – until they get the car going again. We donate time and money to a variety of local charities and have fun in the process. We wholeheartedly recommended other companies to any potential client that isn't a good Apex fit. That's the essence of always doing the right thing.
---
Those words come from a six-page essay detailing how all of us here at Apex embody excellence, integrity, teamwork, trust, respect, and community involvement. Those are qualities that speak to our commitment to marketplace ethics. Those are examples of our everyday standards.
All of us at Apex Capital Corp, from owners David Baker and Dean Tetirick to every Apexer, are thrilled to have been chosen as one of six businesses in the state of Texas to receive the honor of a Better Business Bureau 2018 Torch Award for Marketplace Ethics. The awards were presented February 11, 2019 during a BBB luncheon at Joe T. Garcia's La Puertita in Fort Worth.
The Torch Awards are given each year to businesses that exemplify ethical behavior and display integrity in all aspects of its operations. The Torch Awards competition is open to all for-profit businesses headquartered in BBB Austin's 105-county service area. Nominees submit an entry essay to BBB Austin, where a panel of independent volunteer business and community leaders review the entries and choose the winners based on a set of criteria.
We gratefully accepted the Torch Award in the 100-plus employees category. Twenty-five Apexers attended the luncheon.

Honor and Ethics are Apex Hallmarks
"We're honored to be acknowledged for our ethical business practices," said Sherry Leigh, Marketing Director at Apex Capital Corp. "At Apex, the foundation of our culture is to always do the right thing across the board. We strive for excellence and we are committed to making a difference in every way we can. Even as we continue to grow, the commitment to maintaining our ethical company values only strengthens."
---
Apex thrives on a culture of connectedness. We believe that collaboration and teamwork are the foundation of our business.
We also believe that the keys to maintaining that strong foundation are fun and fellowship amongst employees and teams.
To encourage team-building Apex sponsors off-site teambuilding events. Each department or team is given a budget and allowed 4 hours of paid time each year to enjoy fun,
non-work-related activities to strengthen team bonds.
---
Through that teamwork comes our passion for providing world class customer service for our clients. Apex has enjoyed steady growth since its humble beginnings in late November 1995 in a rented room on Cockrell Avenue in Fort Worth. As we have expanded our client base, we have offered more services to enhance and improve the lives of truckers.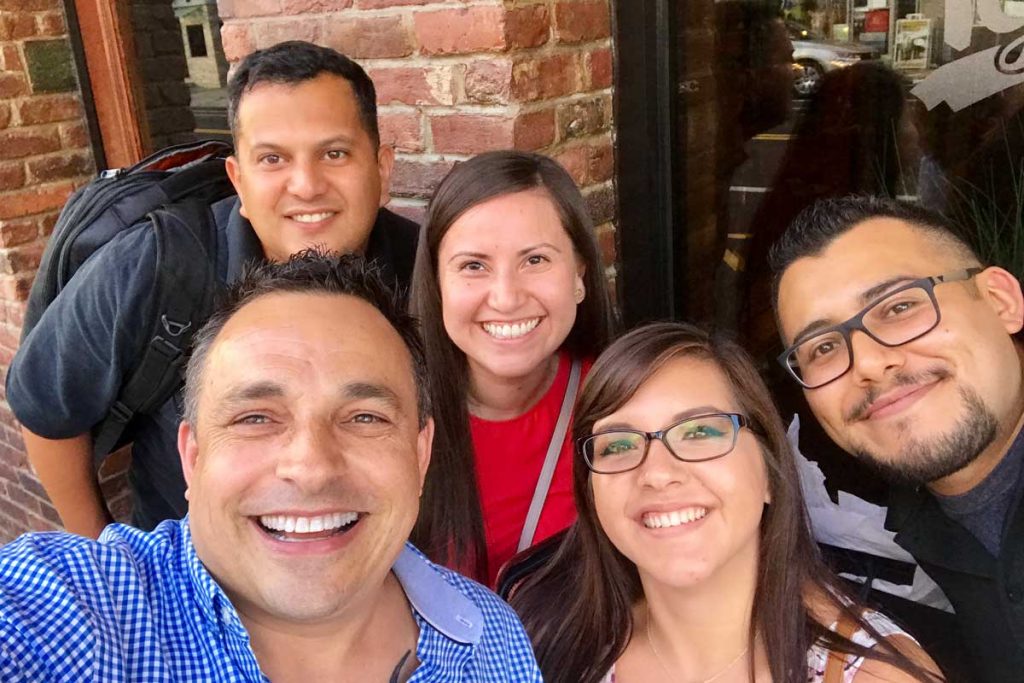 Leave the World a Better Place Than You Found It
Speaking of community, we believe in giving back, paying it forward, staying involved with the charitable organizations right in our backyard. We're all about leaving the world a better place than how we found it. To that end:
---
We have a 32-member Corporate Citizenship committee that meets once a month to discuss, plan, report, and vote on activities and fundraising efforts. There is also a 4-member Corporate Citizenship Steering Committee that oversees all of Apex's charitable fundraising. Apex encourages all employees to participate in our giving efforts, although it isn't a requirement.
---
As you can tell, we are very proud of our Better Business Bureau 2018 Torch Award. We see it as tangible validation of our daily efforts to do the right thing. At Apex, we regularly return to Baker's visionary words: "To create a company with a culture second to none, that would instill fear in the hearts of the competition, who could never measure up to the service offered…where people would leave work at the end of the day and go home and tell their kids how they made a difference in the life of someone that day."