How Do You Save More on Fuel Costs? We Have Your Checklist!
by

Mario Tarradell | June 4, 2018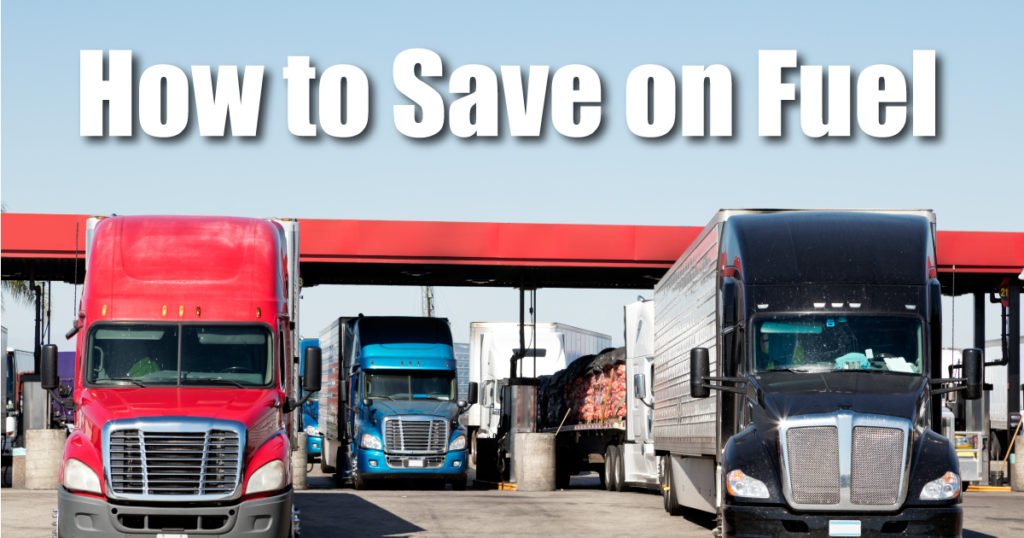 Diesel fuel prices are on the rise. That's the reality. If you look at the most recent numbers from the U.S. Energy and Information Administration, the price of a gallon of diesel is anywhere from $2.67 to $3.43, depending on the region, and in every case, there was a spike from the week prior and the year before that.
For you, the independent trucker and trucking company, that means it's time to be an extra thrifty shopper. Think of yourself as a tech smart coupon clipper keeping frequent tabs on sales at your local department store. When fuel swallows up to 40% of your annual trucking budget, you watch those diesel numbers every day.
Apex Has You Covered at the Pump
Here at Apex we have you covered with a truckload of ways to save, save, and save some more on fuel. Look at our handy checklist and see how pinching pennies (and dollars!) at the pump is as easy as hopping into a comfy cab.
Use the Apex Fuel Card
It is an industry fact that trucking companies with a fuel card stay in business nearly two times longer than trucking companies without a fuel card. Do you have the Apex Fuel Card? Sign up now! See the benefits you get when using our fuel card.
Get a Free Fuel Analysis
Let us examine your fuel spending history and give you advice on how to save money when filling up. Our Free Fuel Analysis can help you see the potential savings – daily, monthly, quarterly, annually – right at your fingertips.
Use the Apex Fuel Finder
All Apex Fuel Card clients have access to our handy Apex Fuel Finder, which shows you substantial diesel savings from our partners along any route you plug in. You can access the Apex Fuel Finder through our exclusive client Account Management Portal (AMP), our Apex Mobile Factoring™ App and our signature load board, NextLOAD.com.
Go to In-Network Discount Locations
We pass on huge savings to you through our Apex Fuel Card discount locations. These are truck stop partners working with Apex to discount diesel for our fuel card clients.
Get Cost Plus Pricing
Cost Plus is the cost of a diesel gallon (with taxes and freight costs to transport the fuel from rack to truck stop) plus a pumping fee. Think of cost plus as the price the truck stop is paying for each diesel gallon, then add a few cents. Say the cost price is $2.65 and the plus is 5 cents, you pay $2.70 per gallon.
Save an Average of 33* cents per Gallon
You read that right. Currently Apex clients can save an average of 33* cents per gallon of diesel fuel. That's huge! The savings add up fast and there's always an in-network location near you. *Average savings of 33/gallon is based on actual In-Network TCS client transactions for all of 2019.
Find Your Personal Pot of Gold
With the Apex Fuel Card, you can monitor your fuel savings daily, monthly, quarterly, and annually all through AMP and the Apex Mobile Factoring™ App. Just click on "savings" and you'll see your history of dollars saved. It's your personal pot of gold!
---
Now are you ready to save big money on fuel? Experience the huge benefits of the Apex Fuel Card and the world-class customer service of Apex factoring. Always take us with you on your long hauls. Give us a call today at 855-369-2739 or learn more about the Apex Fuel Card.
Thank you for subscribing!
Mario Tarradell is a Bilingual Communications Specialist at Apex Capital. He comes to Apex after a long career writing for daily newspapers. At Apex, Mario enjoys telling stories about truckers, especially about the many aspects of the trucking industry that have the greatest impact on them personally and professionally. Mario believes that truckers are our lifelines, so he always wants to pay respect to the hard-working folks behind the wheel.