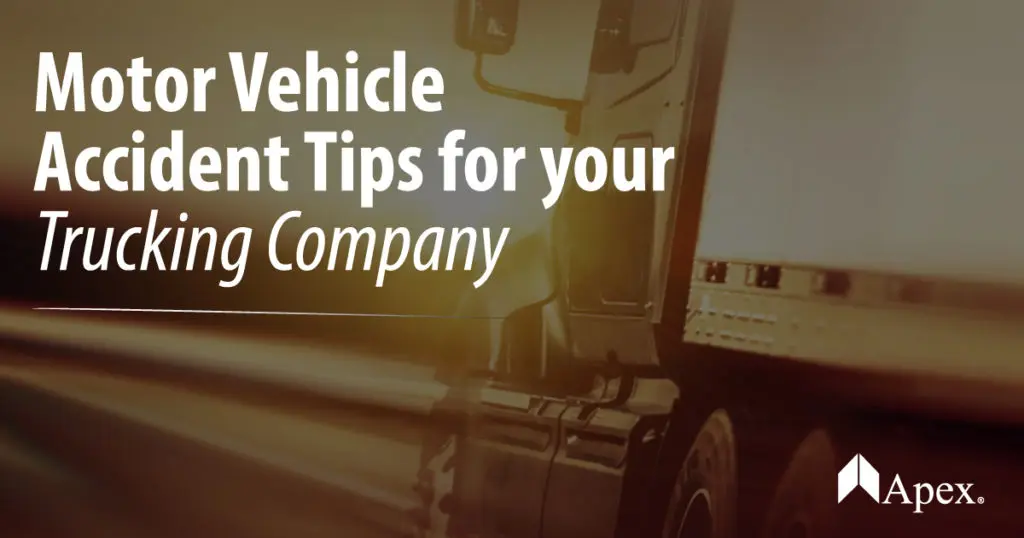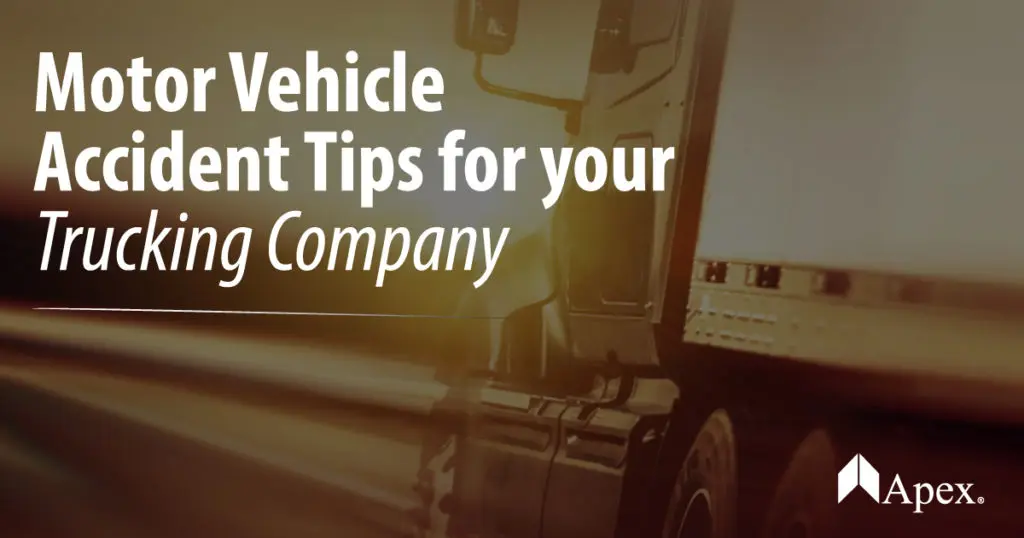 When 250 million motorists share the road with five million truck and bus drivers, a motor vehicle crash can happen to any trucking company.
This post will give you tips to create a motor vehicle safety program, educate you on motor vehicle accident procedures, and explain the FMCSA's accident reporting requirements.
Create a Commercial Motor Carrier Safety Program
Creating safety policies and procedures for your trucking company can help you improve traffic safety performance and minimize the risk of crashes. Starting on page 29 of The Role of Safety Culture in Preventing Commercial Motor Vehicle Crashes from the FMCSA, you can find steps to help you adopt a safety culture and policies for your trucking company. As you're creating your plan, try and make the policies clear and complete, and communicate them to all employees. This helps you understand your responsibilities in a motor vehicle crash.
What to Do at the Scene of a Semi-Truck Accident
According to Don Jerrell, a safety expert at HNI Risk Services, first, remain calm. You're representing your trucking company, so be professional and cooperative. If you're able to do so, call 911. Be careful not to admit fault or responsibility. It's natural to want to say "I'm sorry" because a crash happened, but avoid this because a court could assume that you're admitting fault.
Don't move your truck until the authorities tell you to do so. You'll want to use your semi truck's emergency warning devices to outline the accident area and notify oncoming traffic right away. Rule 392.22 of the Electronic Code of Federal Regulations (e-CFR) says one warning device should be placed 10 feet behind the truck, a second one needs to go 100 feet behind the truck, and one should be placed 100 feet in front of the truck.
If your trailer is full, check your cargo and note if there's damage. Our account executives suggest that if you're a company driver, you'll want to notify the dispatcher or company owner and explain the situation. If you're the company owner, you might want to call the broker or shipper to notify them of any delays. If you're the policyholder, call the insurance company and answer their questions as soon as you're able to.
Another tip is to collect information from any witnesses including names, addresses, phone numbers, and license plate numbers. It's also a good idea to write down the names and badge numbers of any authorities at the scene, and write down where you can get a copy of the police report.
Remember to take photos of the accident scene from all sides of the truck. Get close-up photos of any damage, including cargo damage, and include an object in the photo to show relative size. Document your mile and rest logs, as well as current road conditions.
Create an Accident Register
The FMCSA requires motor carriers to keep an accident register for three years after the date of each accident. You don't have to use a specific accident register form, but the FMCSA has a sample accident register your trucking company can use. Your accident register needs to include the following information.
List of all accidents
Date of accident
City, town, and state where the accident happened
Driver name
Number of injuries
Number of fatalities
If hazardous materials, other than fuel, spilled from the truck
Conclusion
Accidents happen. Having a commercial motor vehicle safety program and keeping an FMCSA accident register can help your trucking company improve traffic safety performance and minimize the risk of motor vehicle accidents.
Factoring your freight bills helps you keep consistent cash flow, so you can worry about running your business. Apex Capital's fuel card program, free load board and other advantages save you even more money. Get in touch with us today! Call 1-855-369-2739.