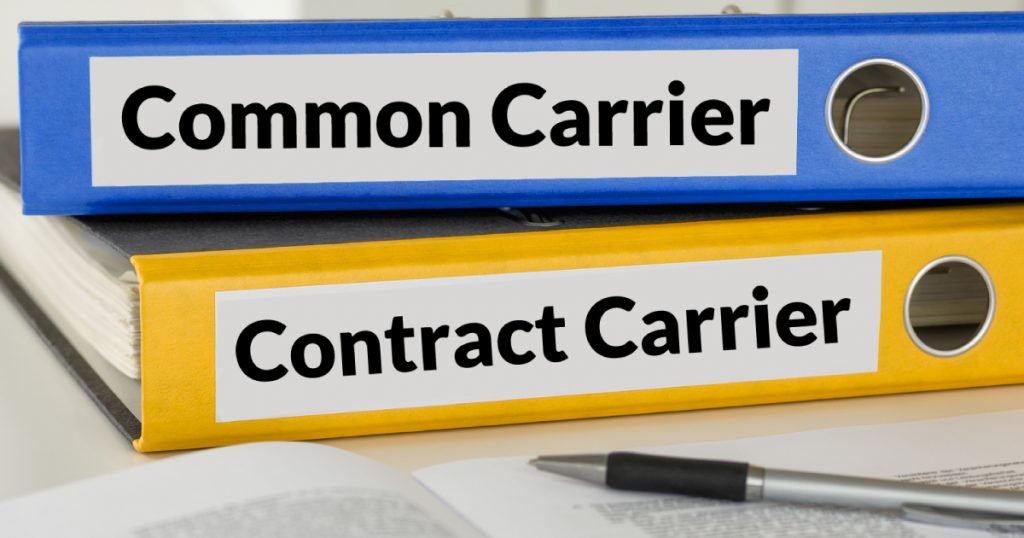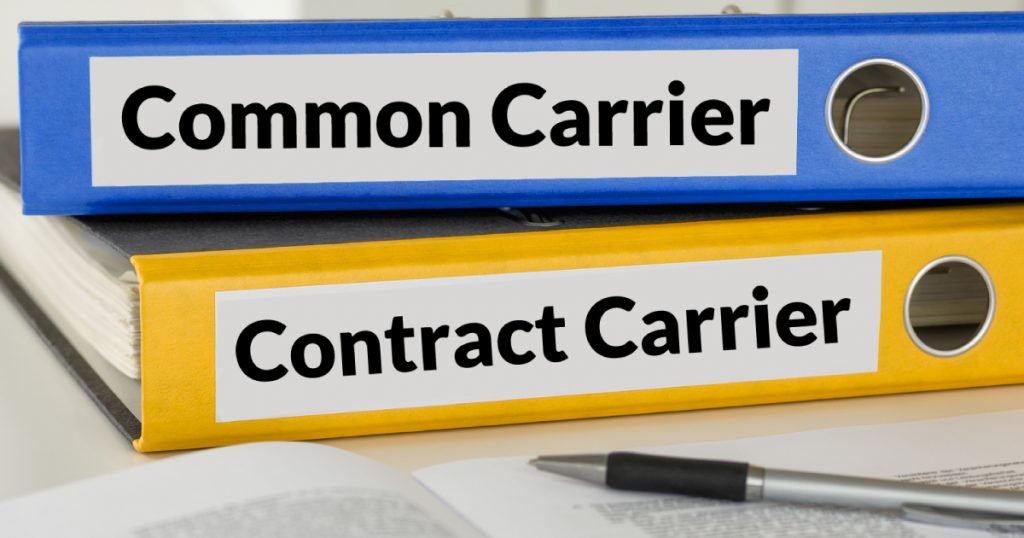 The FMCSA Removes Registration Distinction Between Common and Contract Carrier
Recently, common carrier authority and contract carrier authority were two separate types of operating authorities. Each authority costs you $300. That means if you wanted both you had to cough up $600. Today the Federal Motor Carrier Safety Administration (FMCSA) does not distinguish between the two types of carriers and there is one authority, motor carriers of property, as the umbrella for both.
If you just started your trucking company or you are thinking of starting a trucking company, let us explain the distinction of common carrier versus contract carrier. What is a common carrier? For that matter, what is a contract carrier? Maybe they sound confusing to you. Do not worry, because the good thing is that the definition of each is self-explanatory.
What is a Common Carrier?
In this case, common means anybody and everybody. So, a common carrier hauls cargo (and that could include passengers as well) for any customer and/or broker they may find on a load board, such as Apex's NextLOAD. If you're a common carrier you are looking for high-paying loads to haul and you're checking out brokers (read: customers) with good paying reputations.
What is a Contract Carrier?
Think of yourself as taken, as in you have a relationship with select customers (shippers, brokers, and freight forwarders). A contract carrier hauls for very specific customers that he or she has developed a comfortable and successful working relationship with. You are not looking for cargo here and there on load boards. You do not haul for anybody and everybody.
Differences Between Common and Contract Carriers
That brings us to yet another question: What is the difference between a common carrier and a contract carrier? Not much, at least not on the surface. Legally, as we said above, the FMCSA now does not distinguish between the two. They both fall under the for-hire carriers' umbrella, which is part of the motor carriers of property authority. Either way you're getting paid to transport regulated property that is owned by a third party.
What about insurance? Glad you asked. When it comes to insurance, common and contract carriers are both legally required to have liability coverage. The normal coverage amount is $750,000. But if you are hauling hazardous materials you must have either $1 million or $5 million in coverage. Common and contract carriers are not legally obligated to have cargo insurance. Yet you might as well have it, because no customer is going to hand you their freight without it being insured during transit. Now, the amount of that cargo insurance is typically dictated by your customer.
Moving Companies Are Completely Different
There is a side note here, by the way, and it's the motor carriers of household goods authority. In other words, a moving company. Not only is this a completely different type of authority, but legally they are classified as such and they require both liability and cargo insurance. Moving companies are very specific, they aren't common or contract carriers, and because they require a completely different type of operating authority you can't spur-of-the-moment decide to go move household goods. You would have to go through the process of obtaining the motor carriers of household goods authority.
And there you go, you're now ready to be a common carrier or a contract carrier – or both – with just one authority. Get to hauling!
---
Do you want to get your own operating authority and start your own trucking company? Let Apex's Startup Program assist you every step of the way. Visit our website or give us a call at 844-827-4524.