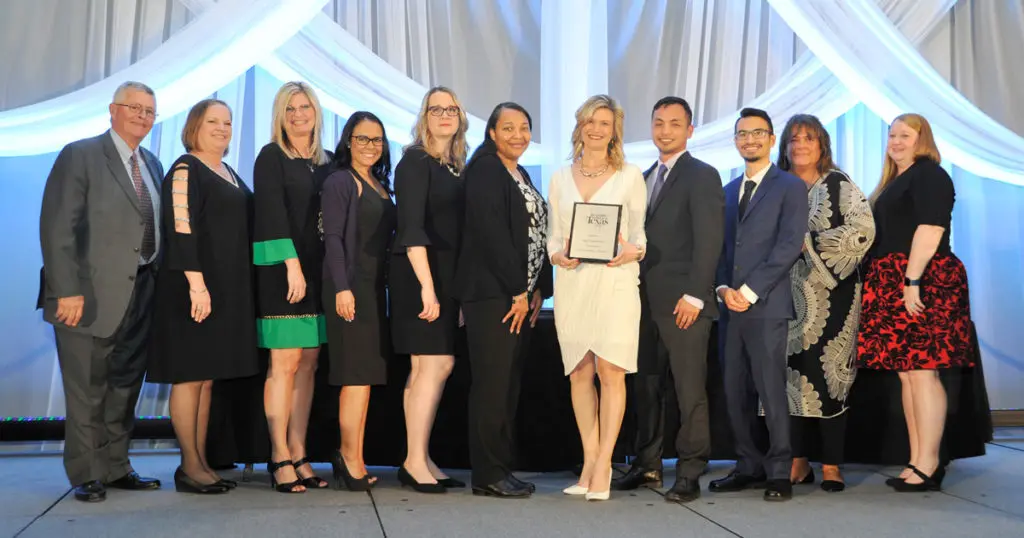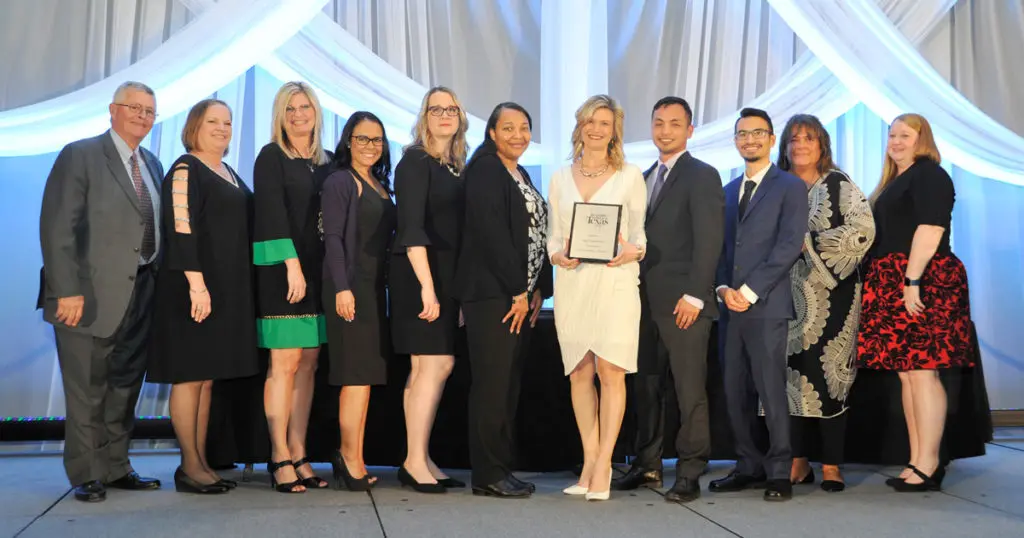 Apex Honored Again with Healthiest Companies in America, Best Companies in Texas Awards
Two and 12 – those numbers have a nice ring to them. We are so proud of two and 12. This is the second year Apex Capital is named one of the Healthiest Companies in America by Interactive Health. That means we take the health and wellness of our employees very seriously.
What about the 12? Well, this is the 12th year that Apex is named one of the Best Companies to Work for in Texas. We call it our lucky dozen. That honor is quite special because it's all about our employees.
Sarah King, Apex's Health and Wellbeing Manager, offered some thoughts about the Healthiest Companies in America award. Apex was one of only 151 companies in the United States to earn this award in 2018. That number went down from 184 companies in 2017, when Apex first won.
And Shelley Goodrum, Apex's Chief Human Resources Officer, has watched Apex grow through the years and she's pleased to know that the Best Companies to Work for in Texas honor reflects keeping all employees happy during that growth.
Healthiest Companies in America
Not only did Apex Capital earn the Healthiest Companies in America honor a second consecutive year, but the numbers are even better for 2018. Our low-risk category percentage took a huge jump to 94% (up from 73% in 2017) and our aggregate personal health score also increased to -5.1 (it was -2.6 in 2017). What do you think is motivating Apex employees?
---
"Our wellness program includes multiple ways for Apexers to make positive changes," says Sarah. "We have something for everyone, which is the goal of our program – from wellness challenges, lunch yoga, B12 clinics, chair massages, lunchtime boot camp, Self Help Works courses, free fruit, a healthy market, and sparkling water, to name a few. Even though there are many components to our wellness program, the objective is not to confuse but to cater to different needs. Just as a diet is specific to the individual, so are our wellness goals."
Sarah goes on to say: "The tools in our program are there to help us along our wellness journey when we are ready to take that step. Additionally, the wellness challenges bring an element of fun, friendly competition, and variety that helps us stay engaged and keeps healthy behaviors at the forefront of our busy days."
---
As Health and Wellbeing Manager, this must be an especially proud moment for you. How important is it for you to promote and encourage healthy living for your co-workers as well as your family?
"Promoting and encouraging healthy living is a part of my purpose and is very important to me. Our lifestyle behaviors affect not only our physical health but also how we think, feel and interact with each other. The health and happiness of my family and co-workers are so important. Helping others navigate their journey of health and wellness is my favorite thing to do. Seeing others succeed is the best feeling in the world."
Best Companies to Work for in Texas
As we pat ourselves on the back about the 12th Best Companies to Work for in Texas honor for Apex Capital, what does this award continue to say about our company and our culture?
---
"It says that we've continued to follow our core values as we've grown and evolved," says Shelley. "When Apex first participated in the program in the Fall of 2005, we only had about 60 employees. We've since grown tremendously and have expanded to multiple floors and even added an office in Memphis. We have intentionally stayed focused on keeping our culture of caring about each other, creating an environment where we can grow personally and professionally, and have fun while we're doing it."
---
This award is very much contingent on employee survey responses, which reflects what the employee population feels about their workplace. Looking at it from the perspective of a Chief Human Resources Officer, how do you feel about this kind of deep feedback regarding the company climate?
"We started participating in the Best Companies program solely to get employee feedback, not to win an award. It is great to get external recognition, but the feedback from employees lets us know what we should keep doing, stop doing, and what we should start doing to make Apex an even better place to work. We've implemented multiple improvements over the years in response to employee suggestions and knowing what we're doing well helps confirm that we're accomplishing what we set out to do."
---
Do you want to work at a company that values you, your health, and your wellbeing? Are you looking for more than just a job in Fort Worth, but a fulfilling career that allows you to grow and develop personally as well as professionally? Check out our job openings.