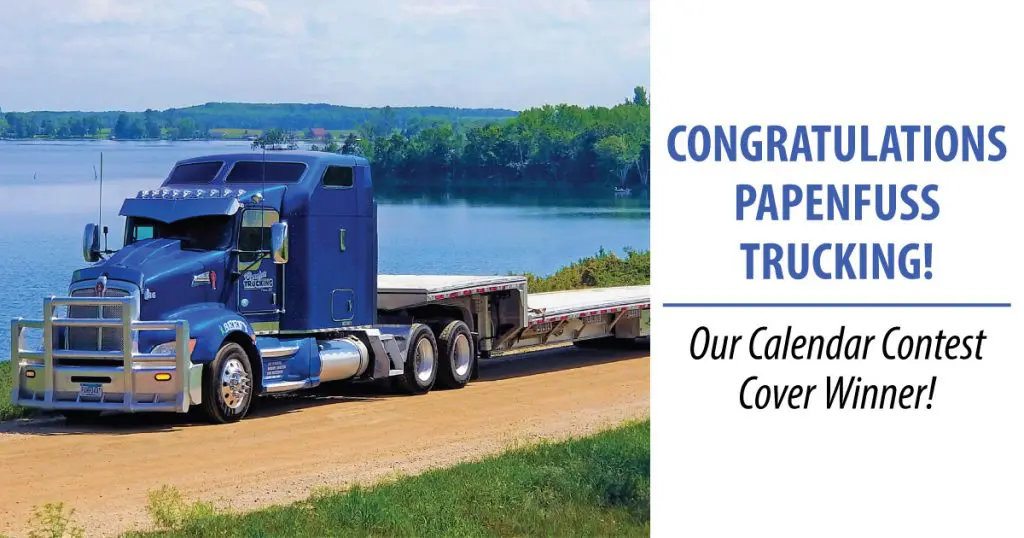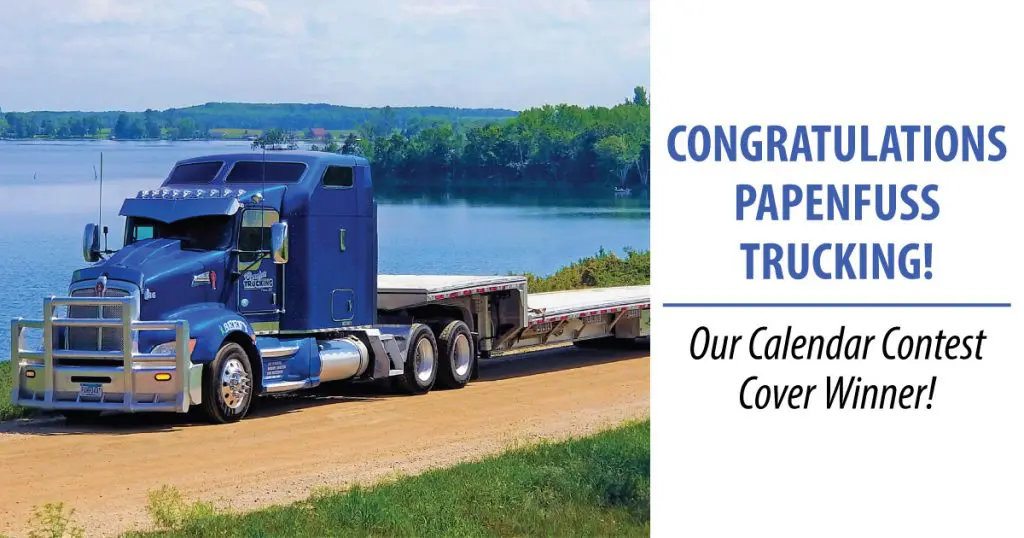 ---
National Truck Driver Appreciation Week is Sept. 9-15, 2018, but here at Apex we appreciate our trucking clients by featuring them in a calendar. That's right, the Apex Capital Client Calendar is where we frame 13 chrome and steel beauties and showcase them as shining examples of pride and joy.
This year's contest to select the baker's dozen trucks and pick a cover winner began July 19 with photo submissions through Aug. 7. Via a social media, newsletter and website campaign we received more than 90 photos. Yay! From Aug. 8-14, our fellow Apexers voted to select the Top 13, and from Aug. 16-31 public votes determined the cover-winning truck.
The client calendar cover contest drew 731 public votes. And the client calendar cover winner is…
Papenfuss Trucking!
And…here are the additional winners in ranking order:
Pitrebilt LLC
BA Golden Transport
S&M Trucking
H&N Trucking
Lucky Lion
Cargogivers
Umbrella Logistics
United We Stand Service
Guzman Truck Lines
Fujimo Transport
Landon Transfer
Burbank Ranching
Cover winner Papenfuss Trucking gets to choose its showcasing month. The rest of the winners will be randomly featured in the remaining months. All entries will be included on a flap that will feature images of every truck pic submitted. All our Apex clients will receive a copy of the 2019 calendar in December along with their holiday gift.
You might be wondering how and why Papenfuss Trucking won the cover. Well, this year it was all about eye-popping surroundings that made the trucks sparkle.
---
"We received some great truck photos for our calendar contest this year," said Michelle Young, Graphic Designer at Apex. "I think what really made them stand out was their distinctive backgrounds. Our winner, Papenfuss Trucking, had a beautiful lake behind it with lots of greenery. We also had some set against canyons, mountains, a desert, and a cool garage with a painted mural of comedian Cheech Marin of Cheech & Chong. It makes our jobs easier when we have a truck photo that is bright, colorful, crisp and unique."
---
There you have it. Let that be food for thought for next year when we once again appreciate our clients with the next calendar installment.