TA Petro Discounts & Specials
---
Other Savings and Promotions at TA Petro
---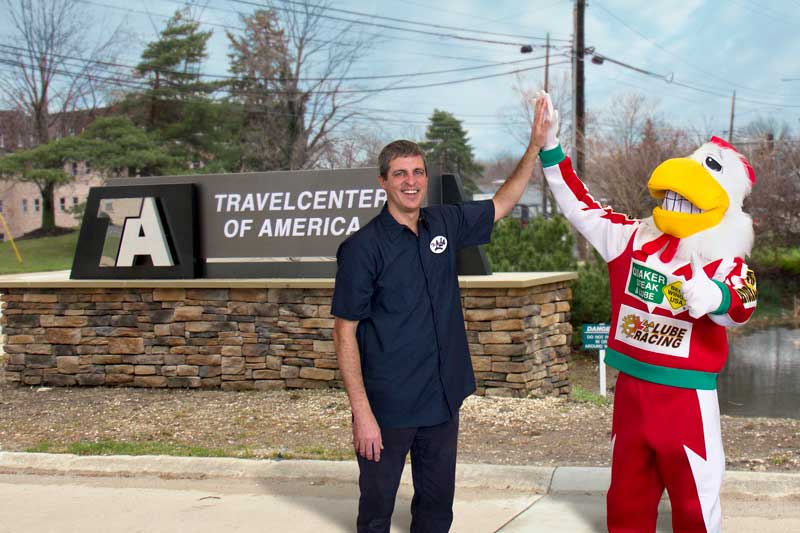 TravelCenters of America Closes Quaker Steak & Lube Acquisition
TravelCenters of America LLC announced the completion of its previously announced acquisition of certain assets of Quaker Steak & Lube (QSL), for approximately $25 million, not including working capital adjustments, inventory and other closing costs.
Apex Clients Save on Tires
As an Apex Factoring client, you save big on tires at TA Truck Service Facilities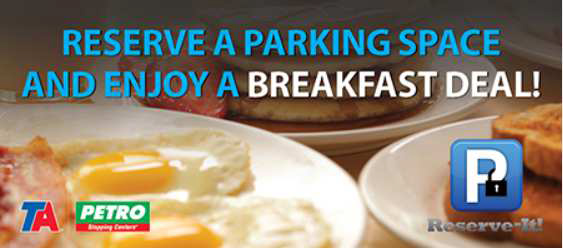 Reserve-it Breakfast
Any driver that uses our Reserve-it! Parking will receive a coupon for a $6.99 breakfast in the full serve restaurant. The meal consists of pancakes or French toast, bacon or sausage patties and two eggs with a beverage.
The offer is only valid in locations where we have a full service company owned/operated restaurant.
The coupon is good for 24 hours at the location where Reserve-it was used.
Rake in the Savings!
SALE $299 per tire
Offer valid September 1 – October 31, 2018 on Dayton Steer, Drive or Trailer tires at participating TA Truck Service Centers. Add $25 per tire for single tire purchases. Price listed not valid on wide-base tires. Price does not include F.E.T., mounting labor, road service labor, mileage, balancing, valve stems, state or local taxes.
We've Got Your Next PM In The Bag
FREE Duffle Bag
Offer valid October 1 – October 31, 2018 at participating TA Truck Service locations while supplies last. Purchase any Fleetguard filter with your PM service and get one duffle bag free. Filter must be purchased on the same work order as a PM for the offer to be valid. Not valid if customer provides own filters and/or oil. Offer has no cash value and cannot be combined with any other offer.
Folds of Honor
Honor their sacrifice. Educate their legacy.
When you purchase a Mobile Delvac oil change at a TA Truck Service facility beginning October 1 through Veteran's Day, we will donate $5 to support this mission. Beginning October 1 through December 31, when you purchase a Mobile Delvac oil change, receive one of the three collectible Folds of Honor veteran supporter hats; created in colors inspired by American military branches. *While supplies last.