How to Solve Cash Flow Problems for Your Trucking Company
by

Hannah Marcom | September 23, 2019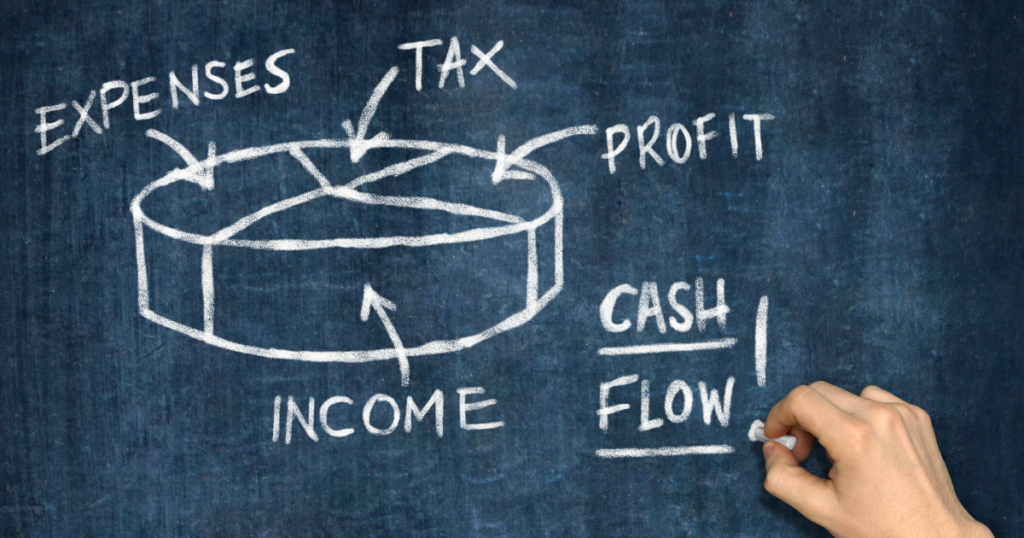 How to Solve Cash Flow Problems for Your Trucking Company
---
Money, cash, bills, notes, or capital. Call it whatever you want, the cold hard truth is that we all need it. Cash flow keeps the doors of your trucking company open and the freight moving. Cash flow problems are common in the trucking industry, so what are the biggest causes affecting trucking companies? As a freight factoring company, we've helped trucking companies solve cash flow problems for nearly 25 years, so let us share some of the biggest causes and give you options to help avoid or solve them.
Common Causes of Cash Flow Problems in Trucking
---
Long Pay Terms
Payment terms in the trucking industry are often 30 to 60 days but some are even extended out to 90 days. Your trucking company still needs to run while you're waiting to get paid. If your trucks are operating, they need fuel, regular maintenance, and the drivers need to be paid too. If you're waiting to get paid but are still spending money on your operating expenses, it could immediately put your trucking company's operating ratio in the negative. That makes it hard to turn a profit.
Overhead Expenses
Running a trucking company requires coordinating a lot of moving pieces. There is dispatching, driving the truck, accounts payable, accounts receivable, general back-office tasks, and more. There are three ways to approach all the moving pieces; you can do it all yourself, hire staff or third-party services, or a mixture of both to help you get everything done. Each solution comes with its set of advantages and drawbacks for your overhead expenses, but if you pick a solution that helps with more than one business task it can be more beneficial for your trucking company and your wallet in the long run.
Big Down Payments and Taxes
Insurance premiums and taxes come up annually, and IFTA is quarterly. Both pack a big punch as two of the biggest costs of running a trucking company. Large down payments can put a dent in a trucking company's cash reserves even if they're planned.
Then you have to account for the unexpected big payments, too. Things like truck service and maintenance. Often times carriers are left with little to no choice to come up with money quickly for repairs and maintenance or they have to close their doors. It's the same thing with insurance and taxes; if your trucking company isn't compliant that's an even bigger financial burden if you get placed out-of-service.
How to Solve Cash Flow Problems
---
Money doesn't fall from trees, right? So, you have to get it from somewhere – getting access to cash fast through loans and credit cards for small businesses and trucking companies can be challenging. Freight factoring is a fast and easy solution for getting cash the same or next day after your delivery without causing debt. Factoring also helps to lower your overhead expenses by providing solutions for back-office positions and tasks.
Apex Capital offers full-service freight factoring – it's more than a cash flow solution! We also ease back-office tasks with collections support for invoices and provide credit checks that are free and unlimited. We also know that there are lots of situations where you need additional capital for your biggest expenses like insurance and truck maintenance. That's where our Cash Flow Assistance service comes in. It's there for our clients when they need it.
---
Apex is the one-stop cash flow solution for your trucking company– freight factoring, credit checks, and back-office support. We have it all at your fingertips. To learn more give us a call at 855-369-2739 or get started here.
Thank you for subscribing!
Hannah Marcom is a Communication and Social Media Specialist at Apex Capital. She has worked in multiple departments here at Apex gaining valuable experience with our clients and trucking industry professionals. Currently, Hannah serves as our social media maven and enjoys being able to connect and engage with anyone online. In her free time, you'll catch Hannah spending time outdoors with her dogs and honing her archery skills.