Thank you for choosing Apex as your factoring company
We look forward to becoming a part of your business by helping you with steady, reliable cash flow and by providing you with useful tools to grow your trucking company.
Shortly after we receive your first freight bills, you will be contacted by your Account Executive (AE). Your Account Executive is your dedicated representative at Apex. Your AE will build a one-on-one relationship with you, get to know you, your trucking company, your accounts, and your customers.
Apex's Billing Portal for Online Invoicing
Our Billing Portal under the Online Invoicing tab, which includes a choice of processing your invoices online or using the bulk upload feature, makes it easy for clients to send in as many invoices at a time as they choose.
How to Create an Invoice with the Mobile Factoring™ App
Account Management Portal (AMP)
AMP is your free, online account management portal. You can use AMP to create, store, and submit invoices, run free and unlimited credit checks, run reports and use the Fuel Finder to see the greatest savings on fuel.
Your AMP dashboard is a single screen snapshot of your account. It displays important information including your reserve balance, your funding report, your account executive's contact information, alerts and messages, news and announcements and recent payments.
AMP Login Process
If you have any questions or need assistance with logging in, customizing your username and password, or creating additional logins for dispatchers, drivers or office personnel please contact your Account Executive.
Checking your customers' credit is extremely important. We want you to get paid for your hard work, so we offer free and unlimited credit checks. You can check credit 24/7 with our free Apex Mobile Factoring™ app and on your Account Management Portal (AMP).
You can also call or email our credit department during our business hours.
800-511-6022 x3
credit@apexcapitalcorp.com
Business Hours: Mon – Fri, 8:00am – 5:00pm CST
Cutoff Times
To get paid for your freight bills same day or next day, you have until 3 p.m. CST to submit your invoices. If you choose next day, your invoice will fund the next business day. The 3 p.m. CST cutoff time pertains to all business days during the year except for the last business day of the year when the cutoff time moves one hour earlier to 2 p.m. CST.
Reserve
Your reserve is the difference between your advance amount for the purchased invoice and Apex's factoring fee. The balance is typically available you upon request and is released at the discretion of your Account Executive. Reserve funds may be held to mitigate risk.
Apex is all about 100% transparency and communication. So, if there is ever any unresolved invoice issues or credit line changes, clients will receive alerts and messages letting them know of their next steps.
Then, we make it easy to electronically address those unresolved invoice issues in our interactive paperwork issues portal. It's all about dragging and dropping the necessary paperwork, adding notes to the invoice, and then submitting for review. Done!
Reports
You can generate real-time reports online 24 hours a day, 7 days a week on the Account Management Portal (AMP) and on our free Apex Mobile Factoring™ app. Apex is here to help your trucking company operate successfully so that it can grow. That's why we can customize email updates and reports we send you. Your AE is happy to answer any questions.
The Apex Fuel Finder is a free fuel management tool designed to help our fuel card clients save time and money. The Apex Fuel Finder features an interactive map to find truck stop locations and fuel prices nationwide. Apex fuel card clients use the Fuel Finder to see exclusive discounted fuel prices at all the Apex discount fuel program in-network locations along any route.
Whether you plan fuel stops ahead of time, or while you or your truck drivers are on the road, the Fuel Finder is easily accessible and available on both mobile devices and for desktop users with our free Apex Mobile Factoring™ app and the Apex Account Management Portal.
Funding Methods | How to Fund Your Schedule
How to Fund Your Schedule
How fast do you want your money? At Apex, you have options. With our new blynk™ digital payment system for factoring clients, you can get your money right into your bank account within minutes after your invoices have been processed.
Bank wires allow funds to be available the day your schedule is funded, while ACH transfers usually take 24 hours. You also have the option of sending part of your factoring advance amount into your Apex TCS Fuel Card. When it comes to funding, Apex always gives you options.
Fuel Card
The Apex Fuel Card program runs on the robust and industry renowned TCS EFS and TCS Comdata platforms giving you the power to choose which program works best for your trucking company.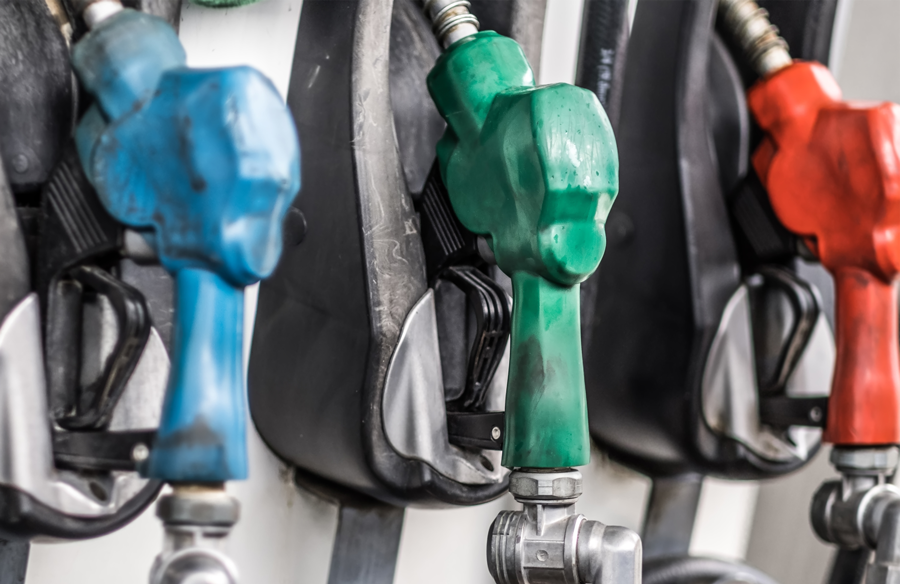 Fuel Up
The Apex TCS Fuel Card is accepted at more than 12,000 truck stops nationwide and across Canada. Clients save an average of 49 cents per gallon on fuel, plus enjoy $0 transaction fees, when they stop at more than 1,500 in-network locations.

Save Money
We pass 100% of our fuel discounts back to our clients resulting in better prices at the pump when compared to other fuel card companies. Our clients save an average of 49 cents* per gallon on fuel. The savings add up even more with a $0 transaction fee when they fuel up at in-network locations.*Average savings of 49-cents per gallon is based on actual in-network TCS client transactions for Q2 of 2023.
Free Load Board, NextLOAD
Our FREE load board, NextLOAD.com, makes it easier to find the freight you're looking for. As an Apex client, you can also check credit on the broker or shipper that posted the load you're interested in and you can access the fuel finder to see the best fuel discounts along the load's route.
NextLOAD's goal is to provide a faster, easier load board for carriers, brokers, and shippers to simply find and post freight. Searching for equipment types, back hauls, or creating a schedule to plan your loads ahead of time has never been easier with thousands of loads posted daily.
Tire and Service Discounts
Apex clients will automatically get huge discounts on tires and service for your truck at TA Truck Service® Centers nationwide. When you give your trucking company's DOT number, you automatically receive special Apex pricing on quality new or used tires, preventative maintenance (PM), and other services. It's our way of making sure you save money to get your truck back on the road faster.
Saving money is especially great when you have TA® quality behind the discounts. TA Truck Service® Centers with nearly 3,000 skilled technicians boasting ASE and TIA certifications. TA Truck Service® has been voted best by drivers and there is always a service center near you.
Additional Discounts for Apex Clients
Apex not only offers trucking companies the cash flow solution they need, we also offer discounts on quality services – from hotels to prescription cards. That means more dollars in your wallet every month. Apex is a full-service freight factor committed to helping you save on services that help your trucking company succeed.
Prescription Discount Card
Hotel Discounts
Insurance
Office Supplies
The Apex Wire, Your Apex Client Email Newsletter
As a full-service factoring company, we offer many beneficial tools and services. Sometimes it's hard to remember them all. The Apex Wire is sent twice per month to keep you informed about our services, any important industry news and regulations, and fun Apex perks. Keep an eye on your inbox for news and updates from Apex.