Gloria Alzate, Manager
Transcole Express LLC Orlando, Florida
Trucking in the Family
---
Gloria Alzate and husband Andrey Gutierrez started Transcole Express in 2004. They have been Apex factoring clients for a decade. Their company is a two-trucks enterprise, and they are smartly diversified in dealing with a variety of brokers and hauling an assortment of cargo-home products, lawn supplies, etc. They transport loads regularly for Walmart. Trucking is the family business, so working together as a team is top priority.
Working Mom Runs the Family Business
Gloria balances motherhood and managing the family business. While her husband Andrey spends time on the road, she juggles the Transcole back office support and being mom to son Bryan, 15, and daughter Nicole, 13. "I'm the force behind the planning and making sure that everything flows for the trucks," she says.
Raising two budding teens is enough responsibility, but Gloria also monitors her daughter Nicole's hydrocephalus, a condition where there is an accumulation of cerebrospinal (CSF) fluid in the brain. "One of the ventricles in her head was blocked and her doctors put in a valve so that the fluid flows naturally from one side to the other," she says. "Luckily hers is on the low end of severity, so it never affected her learning. She's very smart. She is doing geometry and she's in 8th grade."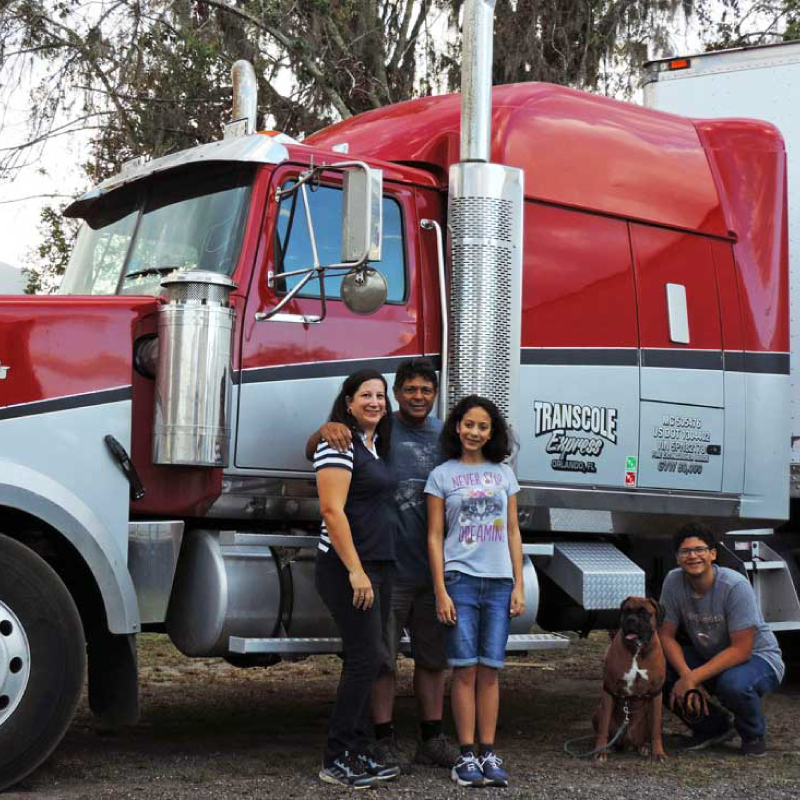 ---
"You still learn something new every day. The perk of being able to work at home is being able to be there for any emergency, anything that goes on with the kids."
---
Juggling the Realities of Trucking
Gloria knows firsthand that owning and running a trucking company requires expert, careful juggling. "I'm working with brokers, trying to get loads, working all ends with the pricing, trying to make the business flow, trying to make enough money because we have truck payments," she says. "It is challenging at times, but we have stuck with it. Some of our friends have gone out of business, but we are hanging in there."
Apex Mobile Factoring App™ to the Rescue
It's no surprise, then, that Gloria actively relies on the Apex Mobile Factoring App™ for her day-to-day Transcole paperwork. The app is especially heaven-sent for Gloria, who might find herself at a doctor's appointment with her daughter and needs to take care of business. "I can easily put the invoices through on my phone. I get the bills of lading from the drivers and I upload them on my phone. At first doing all of this was a little bit of learning, but David has given me pointers along the way." she says. "Sometimes I am running errands for the house and I forget to send an invoice and I will just do it from the app while I'm out and about."
---
"It is incredibly convenient for me…"
---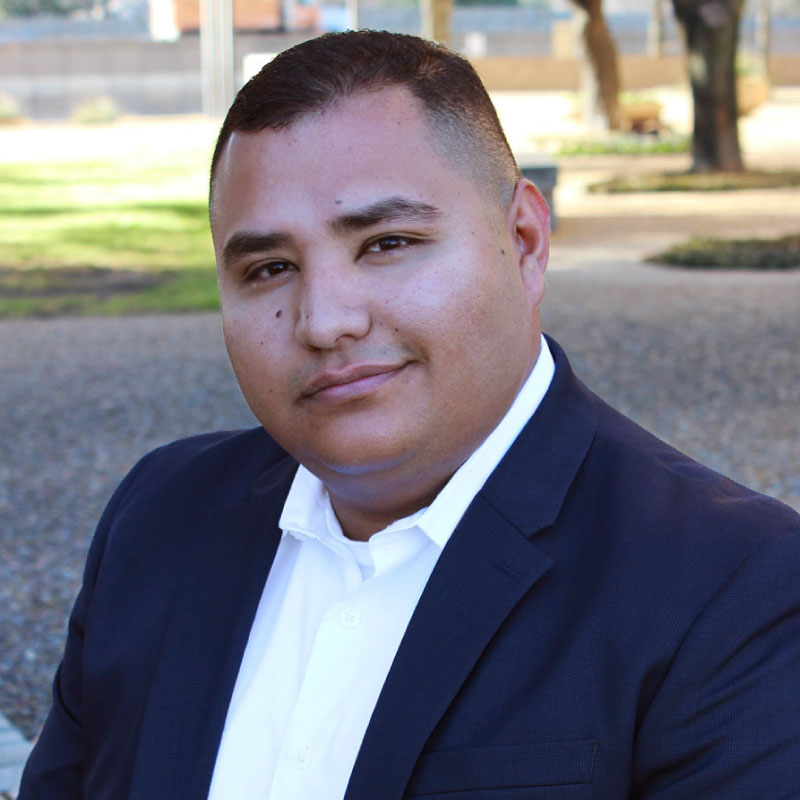 Gloria has nurtured a great working relationship with Apex Account Executive David Hernandez.
"I love everything about David," she says. "He's very sympathetic to our situation. When my daughter had her surgery, he sent a gift card with a get well soon card. That was so special. To be concerned on that level, it's not just business, it's more personal. When he got married I sent him a fruit basket. It's those little moments. Talking to him, he resolves any concerns we have right away."
---
"He is always on top of things as if I were his only client…"
---
Integrity is Important
"You give, you get," says Gloria, sharing her business philosophy. "If someone gives to you and you don't give back, next time they are not going to give you. It's important in business to keep your word and be serious about what you are doing because that leaves the doors open for the future. If you don't keep your word and it affects the way your business runs, the day after tomorrow you are going to lose somebody who doesn't want to do business with you again."
The Apex Difference
Gloria appreciates working with Apex and with David so much that she has referred Apex to fellow trucking companies. "Some of them are good friends. We have showed them by opening the Apex client page and showing them our savings from this period and that period. Apex has helped us so much in our time of need. Apex comes in to save the day."
Written by Mario Tarradell
---