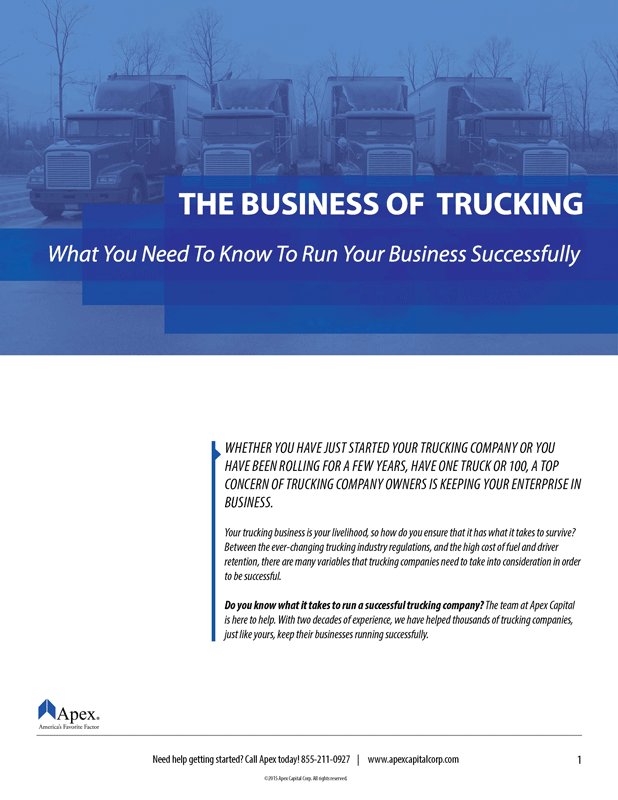 What You Need to Know to Run Your Trucking Business Successfully
Whether you have just started your trucking company or you have been rolling for a few years, whether you have one truck or 100, a top concern of trucking company owners is how to keep your enterprise in business. Do you know what it takes to run a successful trucking company? Download our free white paper and watch the video now to learn what you need to run your trucking business successfully.
Download the Guide Here
Please review your entries above and fill in a valid value for each required field.
Whoops!
We are having technical difficulties at this time.
Please contact us at 1-800-511-6022 to provide you with service.
hr>
Watch The Business of Trucking
Your business is your livelihood, so how do you ensure it has what it takes to survive?
Watch this video to learn a little more about what it takes to run a successful trucking business.